Whether you call it adventure play, risky play, rough and tumble play, nature play, or free play, kids need the time and space to direct their own play for physical, cognitive, and social-emotional health.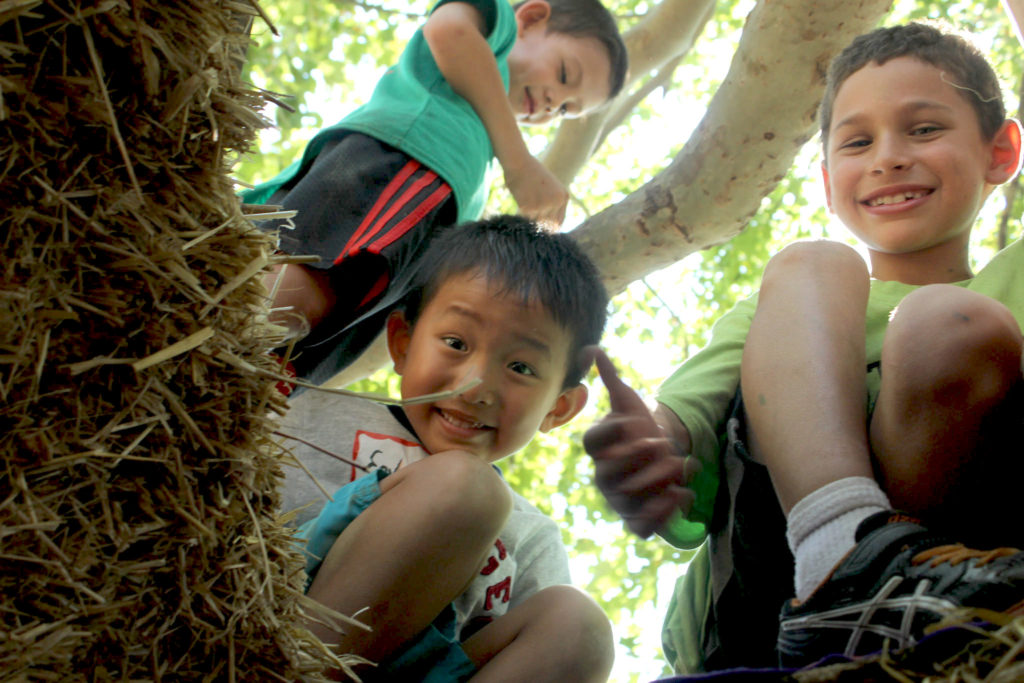 Play….the research of childhood
We all know that children need fun opportunities to get outside and connect with nature in hands-on and bodies-on ways, using all their senses. In-school and out-of-school hours are drastically more programmed today than just 20 years ago, leaving less time for kids to explore their own worlds on their own terms, and less opportunity to develop those critical skills needed for life.
ICG is working to change that.
ICG has been offering rich terrain, habitats, and countless invitations to children to explore and play for more than a decade. In 2012 ICG, in partnership with the U.S. Fish and Wildlife Service (USFWS), took it to the next level by opening the Hands-on-Nature Anarchy Zone. This was the first public adventure playground on the east coast. ICG's Hands-on-Nature Anarchy Zone, a unique habitat designed so each child may be the master of her own play experience, has changed the face of play at ICG and Ithaca. And now, beyond.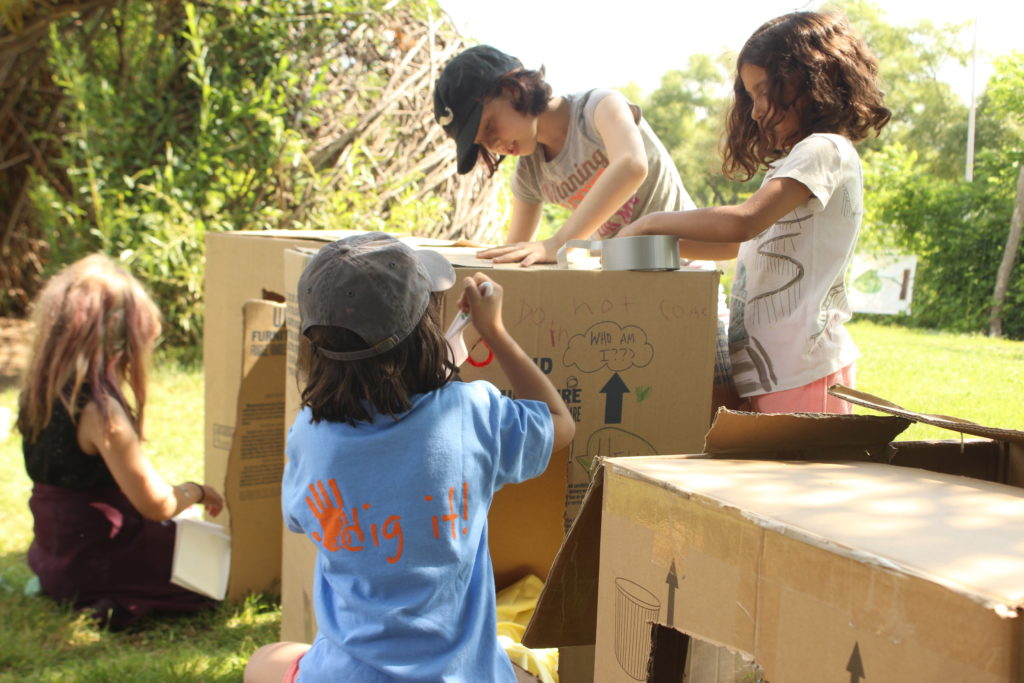 What is Playwork?
Playwork is about fostering a culture of play and creating environments that empower children to build their own play experiences: 'freely chosen, personally directed and intrinsically motivated.' (Check out this interview with What's Good Ithaca about playwork @ ICG to find out more about playwork.) After seven years of operating the Hands-on-Nature Anarchy Zone in partnership with the USFWS, the importance of playwork and playwork-training has emerged as a key ingredient to operating a successful adventure playground. Inspired by mentorship and training by experts in the field, ICG is excited to share the resources we've developed and hope our experience inspires you to bring playwork into your own corner of the world, wherever that may be.
Play Research
Risky Play and Children's Safety: Balancing Priorities for Optimal Child Development