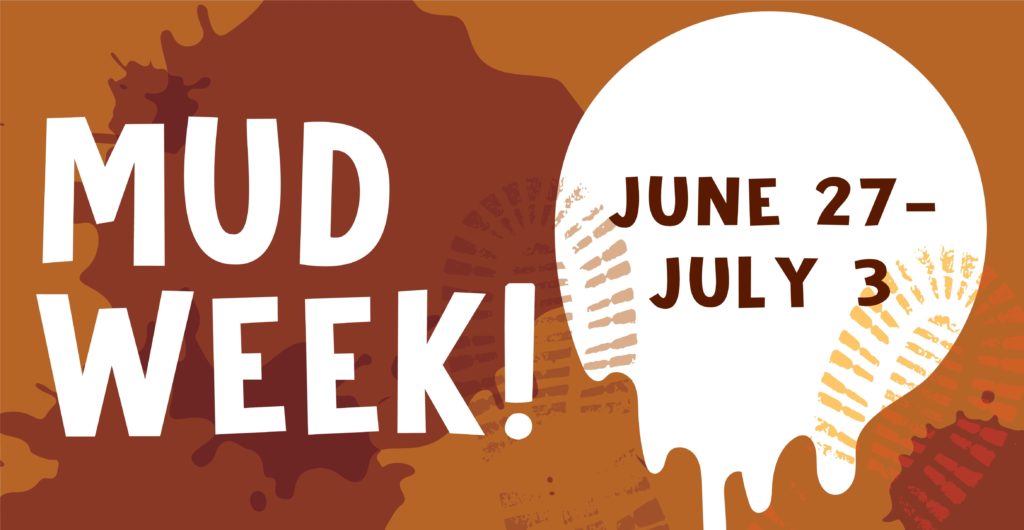 Since we are unable to celebrate International Mud Day in the Garden on Saturday, June 27, we're rolling out a whole week of muddy activities on ICG@HOME!

You can look forward to celebrating nature through Mud Painting, Mud Magic, Muddy Science experiments, Muddy snacks… all in your backyard! The virtual event is designed to be accessible with activities you can do in your own home with materials you likely already have.

You can sign up to receive new muddy activities straight to your inbox every morning from June 27-July 3 here or follow along on our ICG@HOME Mud Week page.

This year's Mud Week is made possible by the generous support of CFCU Community Credit Union and programming support from partner U.S. Fish and Wildlife Service.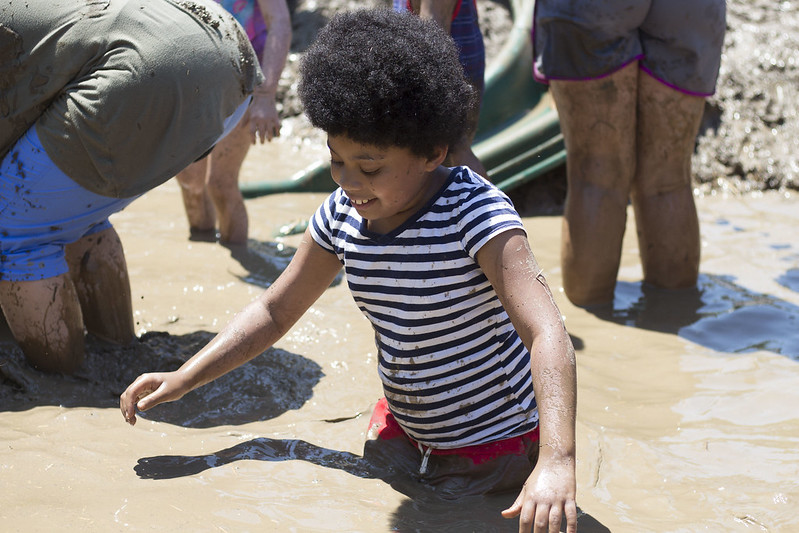 International Mud Day Cultural Connections
What is International Mud Day all about?
International Mud Day has its origin at the World Forum for Early Childhood Care and Education in Belfast when two members of the Nature Action Collaborative for Children, Gillian McAuliffe from Western Australia and Bishnu Bhatta from Nepal, worked together to overcome the challenges their communities faced in playing with mud.
Many of the children from orphanages Bishnu Bhatta worked with in Nepal didn't have enough clothes to be able to get them dirty. Gillian McAulife shared this story with a class of 7 and 8 year old students at the school she directed in Australia and the class raised money to provide extra clothes to the kids in Nepal. On the same day that year, the children in Nepal and Australia celebrated with a day of muddy play, instigating a global day of nature celebration!
In 2012, the first International Mud Day Celebration in the Northeast of the US took place at the Hands-on-Nature Anarchy Zone in Ithaca Children's Garden!
In Nepal, Mud Day marks the beginning of the rice-growing season. It is a celebration of the nature that provides the ideal place to plant rice, the commodity that will later sustain the community. Apart from sustaining the Garden's children all year in the Hands-On-Nature Anarchy Zone, Ithaca Children's Garden's mud becomes a home for frogs, a bath for the birds, and the nutrients and support for lots of different plants in an ecological community. In 2013, rice was planted at Ithaca Children's Garden as a gesture of unity with Nepal – a grain that used to grow wild along the banks of the Great Lakes where it was gathered by the ancestors of the members of the Seneca Nation.