A place for all GRRRLS.
Gaia Circle in the Garden is for middle school aged grrrls of all kinds: those who love their girl selves, those who are uncomfortable with girlness, or those for whom girlness has never felt right; those who haven't thought much about what it means to be a girl, and those who feel no gender limits at all. In addition to encouraging curiosity, respect, and gratitude for the natural world around us, Gaia Circle encourages the same attitude of exploration, respect, and care as we learn about ourselves with each other.
Gaia Circle is a FREE program for 6-8th graders. The program meets at Ithaca Children's Garden on Wednesdays from 4:00-6:00 pm, in Fall, Winter and Spring Sessions.  REGISTER HERE for our fall session starting on Wednesday, September 22nd!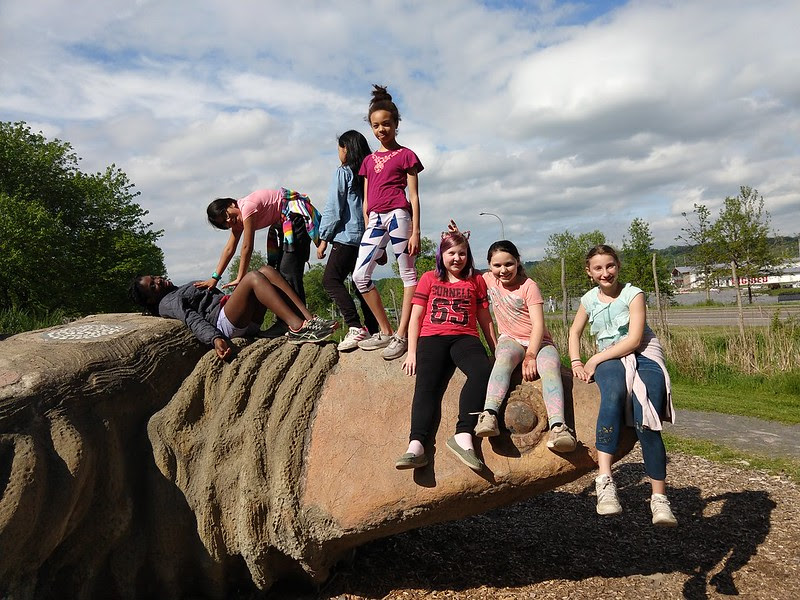 Gaia Circle aims to reduce stress and increase connection to peers, to nature, and to yourself!
Individual and group choices likely to include gardening, art, science, sitspots, birdwatching, daydreaming, and an openness to see where the day takes us. We will be following all recommended health guidelines including wearing masks, keeping physically distanced, hand washing, and being outdoors.
This program exists in partnership with the Advocacy Center, Ithaca Children's Garden, and Rural Youth Services, with generous support from the City Federation of Women's Organizations, Women Building Community.