Scholarship Request Form (Need-Based)
Registration Timeline
March 20-May 31: Rolling registration for up to three camp weeks.
Starting June 1: Camp registration opens for as many weeks as are open.
Scholarship Information
Our scholarship application has changed! We want to ensure that all families can attend our camp regardless of their ability to pay. Please fill out our scholarship request form ASAP if a scholarship will help your family attend camp. Once you fill out the form, we will reach out in 1-3 business days with a coupon code to apply toward your camp registration. Please note that filling out the scholarship form does not ensure your space in camp. You still need to register using the link below. By filling out the scholarship form early, we can reach out to you before camp spaces fill up.
At the time of check-out, you will be prompted to pay a deposit of $15 per child and per week enrolled if you select "Enroll in payment plan." If that fee is a barrier to your family at this time, please reach out to register@ithacachildrensgarden.org or indicate that in your scholarship request form.
Enrolling in a payment plan gives you the opportunity to divide the total cost into separate payments, depending on when you register, in addition to the deposit.
Registration Process
Until May 31st, each camper may register for up to three weeks of summer camp. If you have received an assigned week from the lottery, please register for up to two more. If you were unable to register during the lottery, you may register for up to three weeks. This registration period is first come, first serve. The weeks are limited to three per camper to ensure that as many children as possible can access summer camp. If you enroll your camper in more than 3 total weeks, we will reach out and cancel your excess registrations.
Starting June 1st campers may sign up for any number of open camp weeks.
Already Enrolled?
Log in to see your registered weeks, remaining payments, and required forms.
Please submit your t-shirt request form, health form, and immunization records through ACTIVE using the login above. The T-shirt request form is due May 27th and the health form and immunization records are due June 1st.
Registration details, things to know, and answers to frequently asked questions are located in our Summer Camp Guide.
Register for Summer Camp 2023!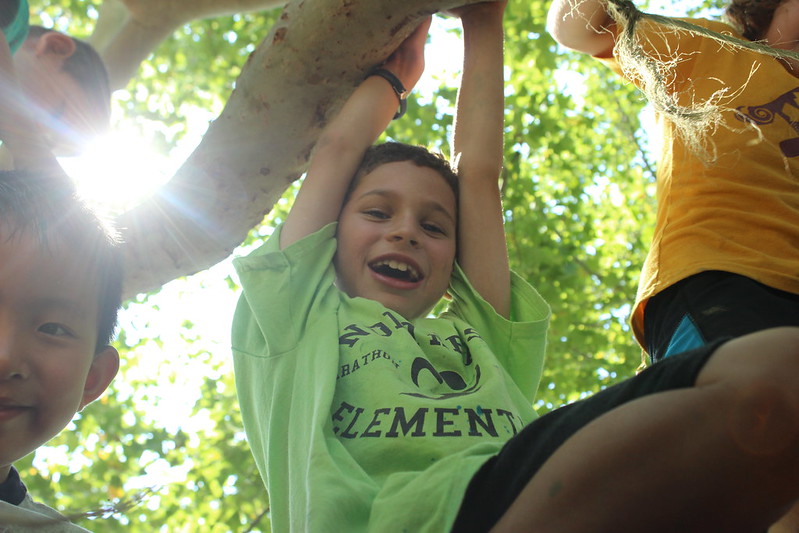 *It is ICG policy never to turn away a family for inability to pay. If the listed scholarship rates do not work for you, please indicate how much you are able to pay in the registration form and we will reach out with a further scholarship offer.
Ithaca Children's Garden welcomes ALL