Empowering teens through a unique program that builds strong work ethic and marketable skills in the areas of horticulture, entrepreneurship and leadership.
Teen Urban Farmers has been running continuously since 1999, previously known as the Youth Horticulture Apprenticeship Program. In 2015, TUF expanded to include a weekly after-school volunteer program , in addition to the traditional 6 week intensive Summer program.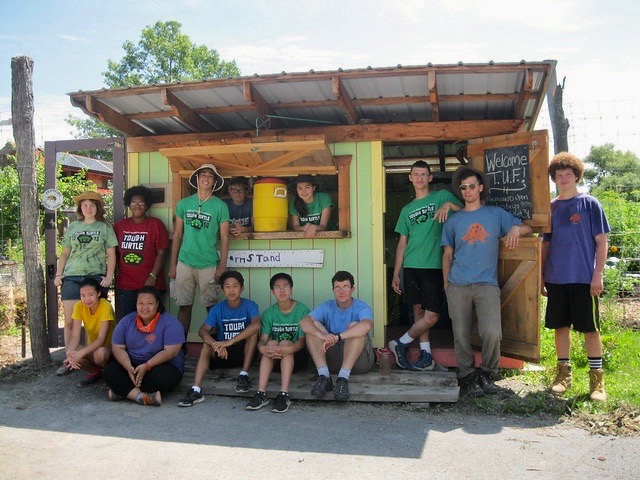 TUF's teens come from incredibly diverse backgrounds and bring unique languages, heritage and cultural perspectives to their work at ICG. They learn how to work as a team, solve problems, persevere through all kinds of weather, and become effective members of the workforce. They witness firsthand the impact of their work on the environment and on children's experiences at the Garden.
Teens take on leadership roles, providing key support for critical garden operations while learning basic job skills from carpentry, composting and cuisine to working with children, working as a team, accomplishing goals, and discovering personal talents.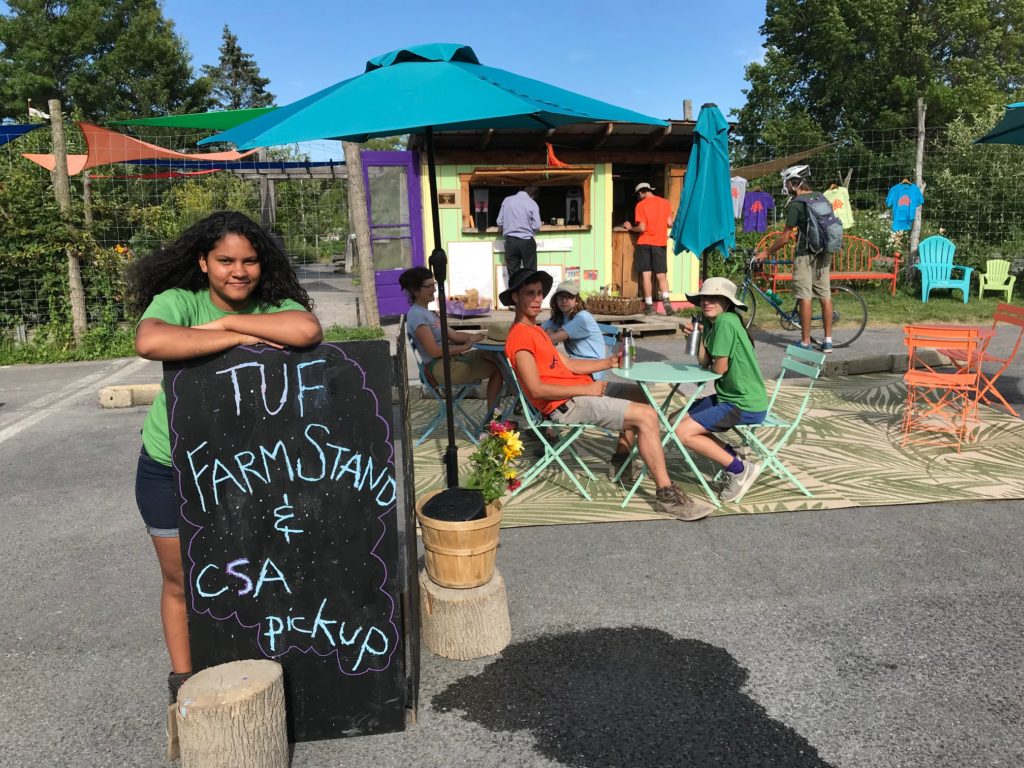 **New in 2019, there are leadership roles for returning teens as "TUF Entrepreneur" or "TUF Mentor"**
Please direct any questions to:
Lauren Salzman, TUF Manager, lauren@ithacachildrensgarden.org
The Teen Urban Farmers program is operated in partnership with the City of Ithaca Youth Employment Services and Workforce New York, with major support by the Haslinger Foundation.