ICG's Kids' Kitchen is where garden education meets real-life practice – and boy is it fun and delicious!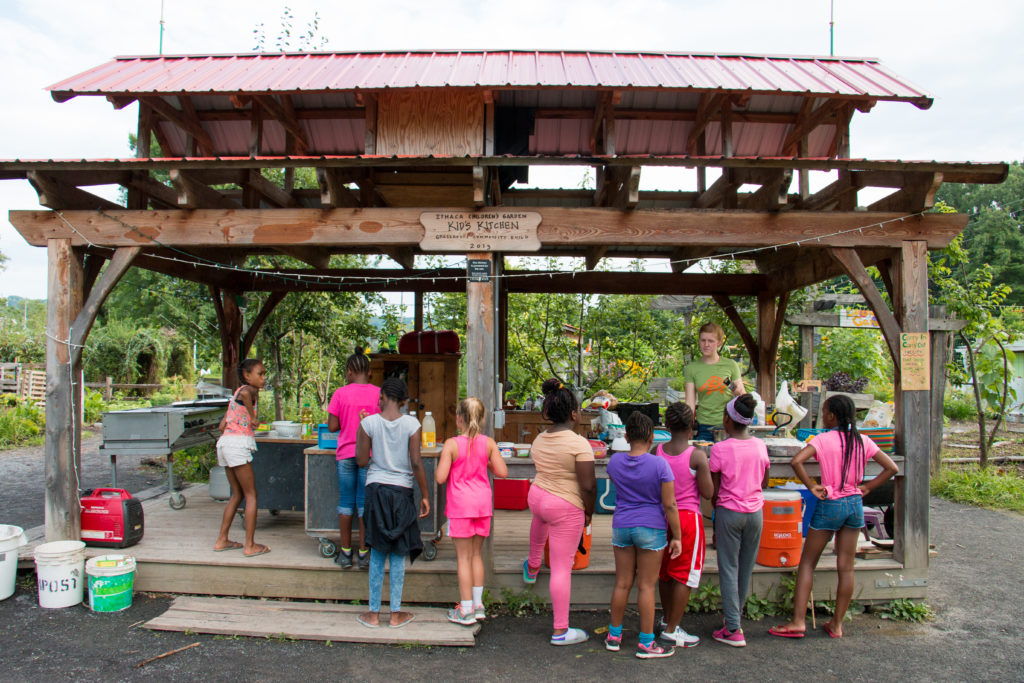 The Kids' Kitchen is the heart of all of the Garden's cooking, eating, meeting, special events, art projects, and more! It is used for food prep, cooking, art projects, events, picnics, and meeting space, and has significantly expanded the scope of programming we can offer at the garden. The Kitchen is 100 percent volunteer built and was created at the 2013 GrassRoots Festival of Music and Dance.
Thanks to a solar array donated by Renovus Solar in 2014, our camp snacks, programs, and events will be powered by the sun! The array is built of three 280 watt panels with a 4.8kwh battery bank and a 3.5kw inverter.
Want to reserve the Kids Kitchen for your special event? Learn more our policies and private event options here.
Special thanks to Alan Vogel and his many Grassroots 2013 volunteers for their kitchen construction, to GreenStar for their support through the Healthy Kids Partnership, and to Renovus Energy for donating the solar array.