Have you ever wondered what you can do with 1,296 old soda bottles? Come see ICG's Recycled "Green" House and find out!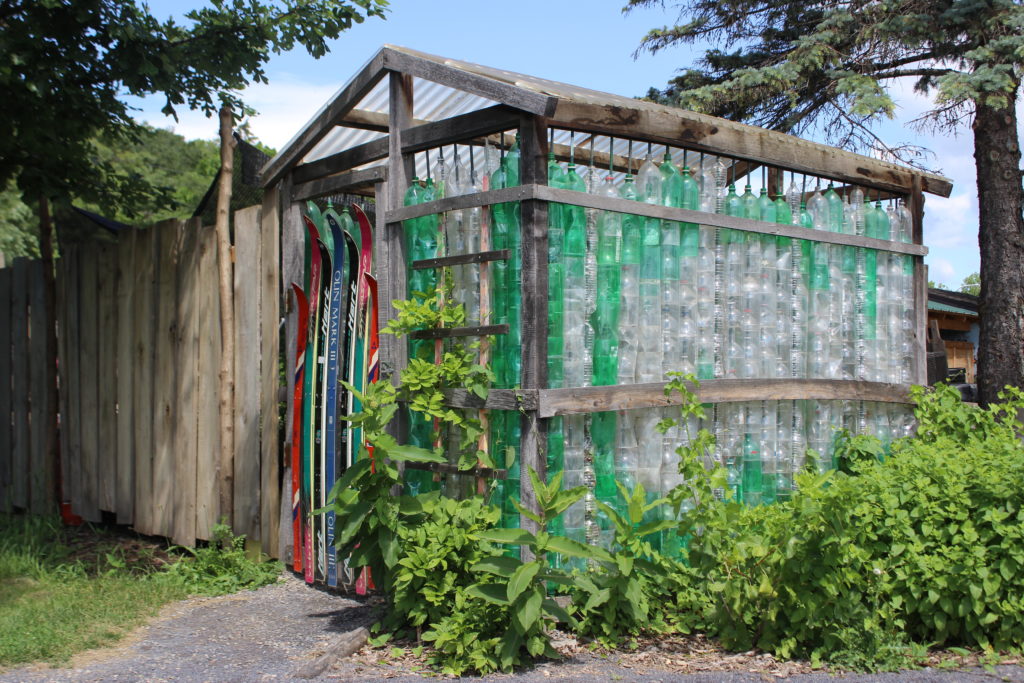 This unique house was constructed from hundreds of re-used soda bottles! Its frame is made of locust, a naturally rot-resistant wood and the bottles are held in with bamboo, a renewable building resource. This house is used for developing seedlings after they come out of the greenhouse, and for children to pot up seedlings in spring to take home. Even though we sometimes call it a greenhouse, it is really more of a cold-frame, because it is unheated and not air tight.
The Recycled Bottle Greenhouse was constructed by the 2010 residents of Cornell's Keaton House; Tom Brown and Locust Lumber Company.