Stories come alive like never before as you stroll through nature.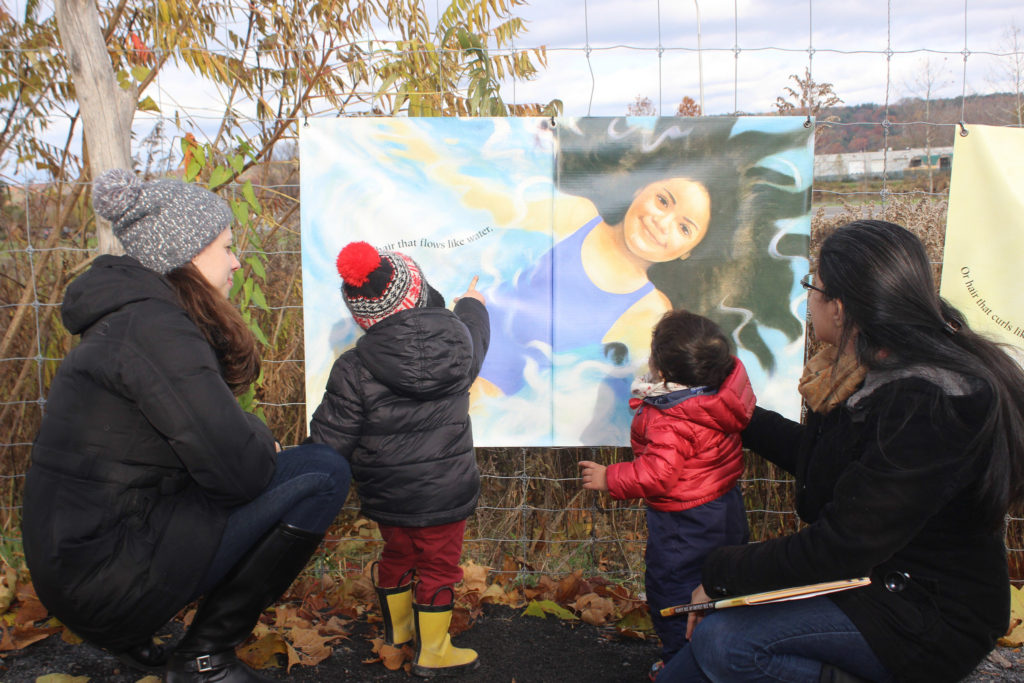 Beginning at the back of the Hands-on-Nature Anarchy Zone and stretching the length of the Garden, this ambling walkway is decorated with story pages for visitors young and old to read and experience in a new way.
The Story Walk began by telling the story of The Very Hungry Caterpillar by Eric Carle, in collaboration with Family Reading Partnership. In collaboration with Children's Reading Connection, the Story Walk currently displays All The Colors of the Earth by Sheila Hamanaka. This story celebrates the colors of children through the colors of love, beauty, and acceptance found all around us in nature. Visitors of all ages are invited to savor the beautifully illustrated celebration of human diversity found in this special book's pages.