Did you know ICG is home to a friendly troll whose home is built with straw and a living roof?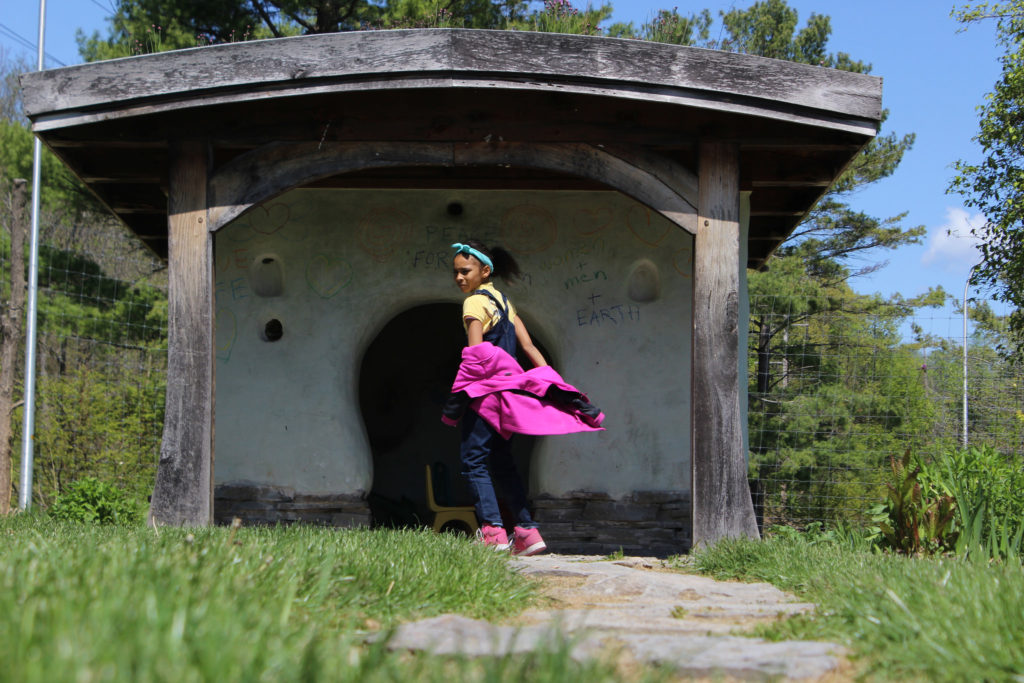 ICG's Troll House is home to a friendly troll, who forages in the hills by day, and returns to his cozy home only at night, after all the human boys and girls are nestled in bed. Enjoy the cool shade of his home during your visit!
Our Troll's house is actually a straw-bale insulated timber frame structure; a perfect example of natural building styles. Its roof is a green roof, which means it is covered in vegetation with the aim of absorbing rainwater, increasing insulation and creating a habitat. This structure is a feature on ICG's "Green Trail" and is a well-loved hide-out and place for gathering small groups of children.
Special thanks to Aaron Dennis and E.J. George of Tugley Wood Timberframing; Lexie Hain and Marguerite Wells of Motherplants Nursery; and all the volunteers who helped build and continue to maintain this magical abode!