Step through the Garden's gates and be welcomed by the expansive Village Green.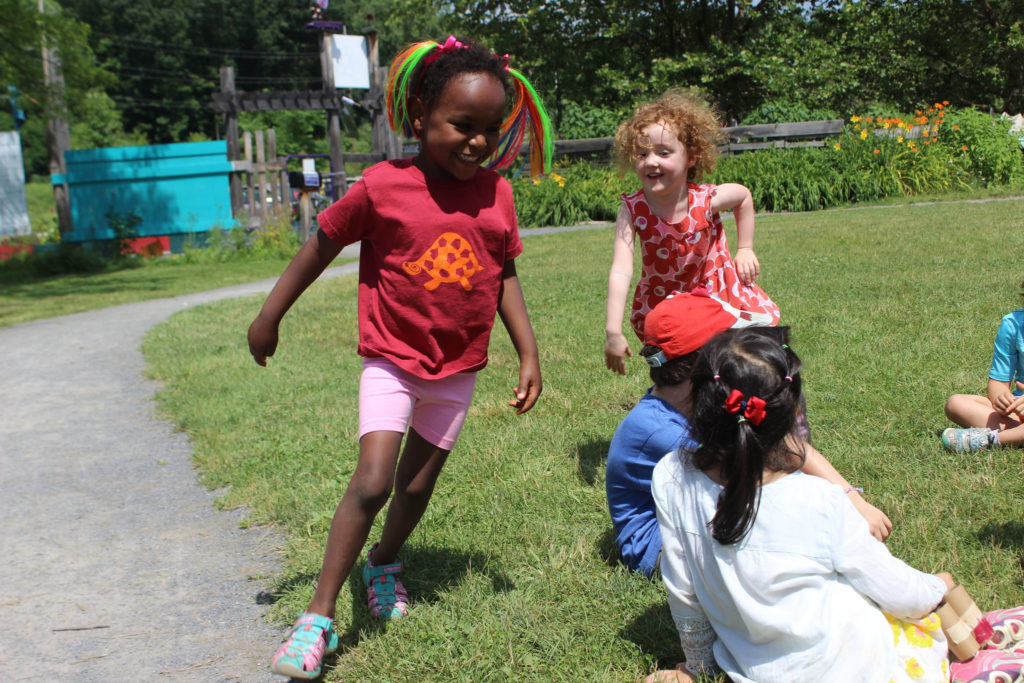 The heart of the Garden, the Village Green welcomes visitors coming in the main entrance and provides direct access to the Kid's Kitchen and Kitchen Garden, the Hands-on-Nature Anarchy Zone, and the Bulb Labyrinth Memorial Garden. From here, visitors can access all spaces of the Garden using the walking path that extends from the Garden's entrance. Walking across the Village Green towards the Story Walk, visitors can find the Sound Garden full of creative instruments, and the Book Barn located beside a swing that is perfect for reading.
The versatile green space of the Village Green's sprawling lawn is perfect for hosting ICG's community events, picnicking on the grass, or rolling around in giant tubes. From games of "echolocation tag" during the GIAC Camp Out to scarecrow construction during Scarecrow Jubilee, the Village Green is a hub of activity and truly an unsung hero of the Garden.