Take a Rock, Learn their Story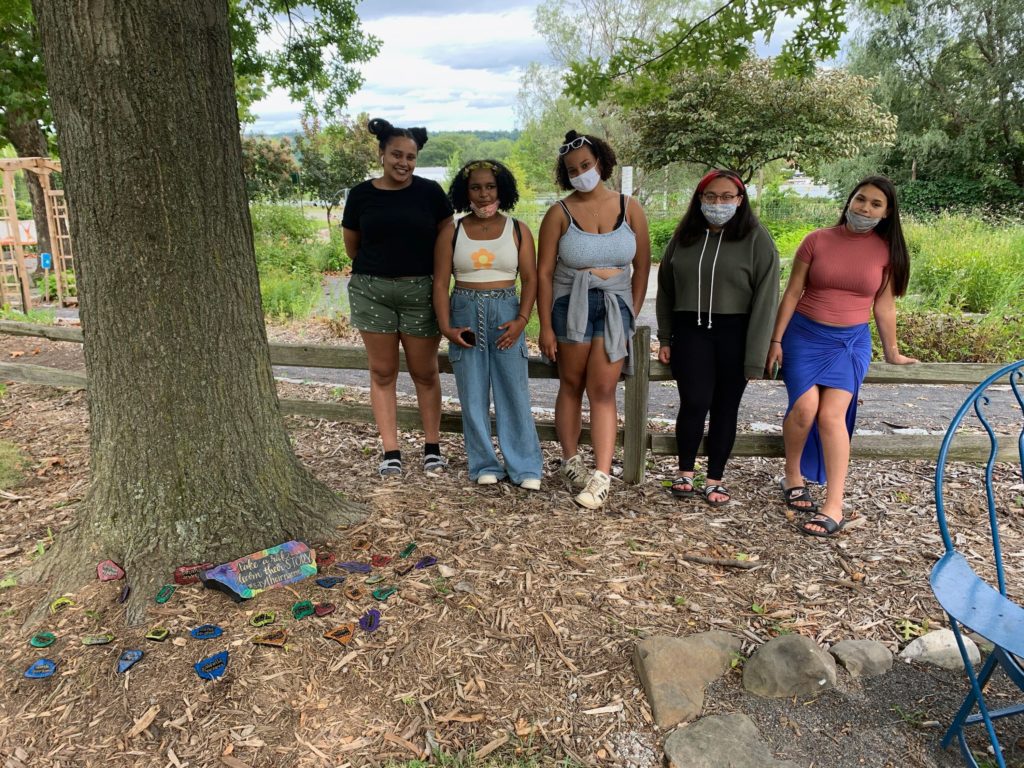 It is our immense privilege to host The Village Rock Garden installation. Created by local artist Lisa Spring Orinda, this stunning Rock Garden was given to Ithaca Children's Garden by Village at Ithaca as part of an ongoing collaboration and partnership.
It is our hope that visitors to the Garden will take the time to hold these rocks in your hands, to say these names out loud, to learn their stories. May you use this space to breathe for those who no longer can, to reflect, to mourn, to grow, and to consider how best to join our fight against racial injustice and violence against Black and Brown bodies.
We invite you to learn more at the following websites compiled by Village at Ithaca and Ithaca Children's Garden (links open in a new window):
Until historic AND contemporary violence against Black and Brown bodies is acknowledged and eliminated, green spaces – including Ithaca Children's Garden – will NOT be safe for all, and Nature's benefits will not be available to all.
It is thus our collective work to ensure that every child – especially those who have not been historically safe in public settings – feels and IS safe AND welcome in green spaces. We welcome you to join us in this anti-racist work in every way you are able.