Looking for all the fun of mud play with less of the mess? Clean Mud is for you! It's as fun to make as it is to play with.
Materials:
White bar soap
Roll of toilet paper
Water
Butter knife
Shallow bin or baking pan (If using a 13×9 baking pan, use half a bar of soap and half a roll of toilet paper. For larger containers, use full amount)
---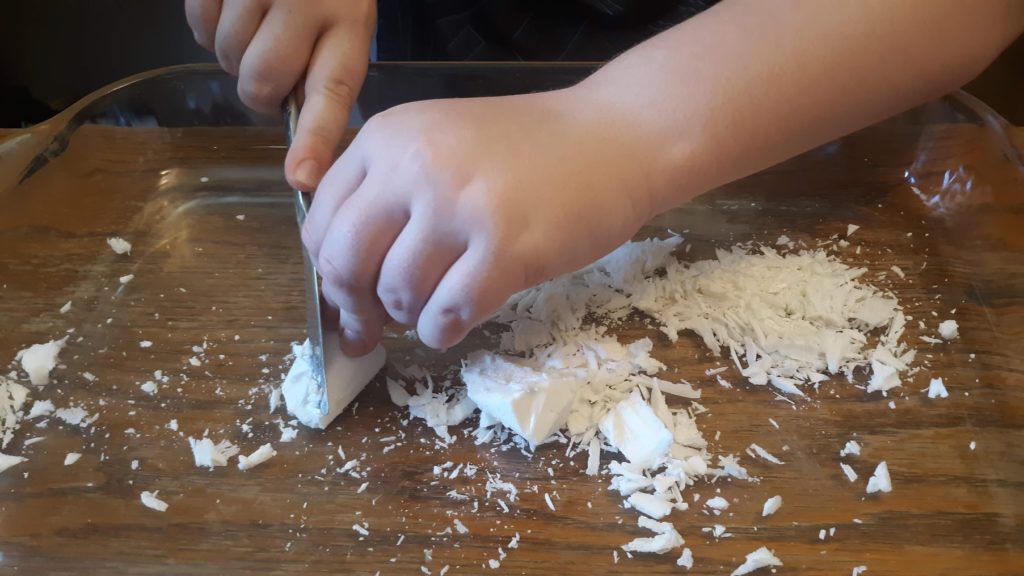 Make soap shavings by scraping a butter knife along the edge of the bar of a soap or using a grater. Make sure the flakes are small and fine. Most children 4 and up can do this on their own with a bit of direction and supervision.
---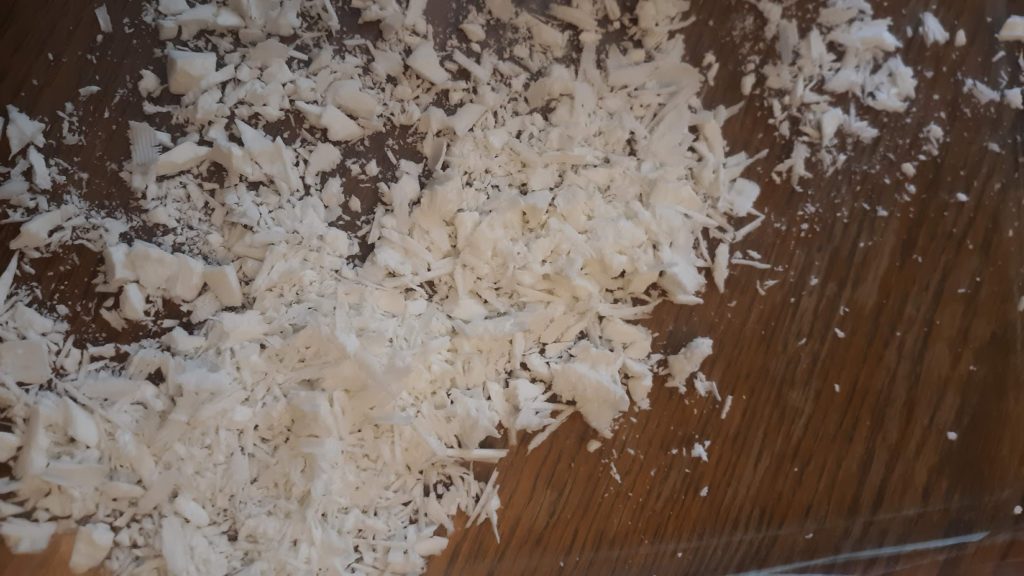 Add the shavings to your shallow dish or pan.
---
Rip off pieces of toilet paper and add them to the pan. Any size will work.
---
Add 2 cups of water and squish it up. Add more water and/or toilet paper as needed until the consistency feels right.
---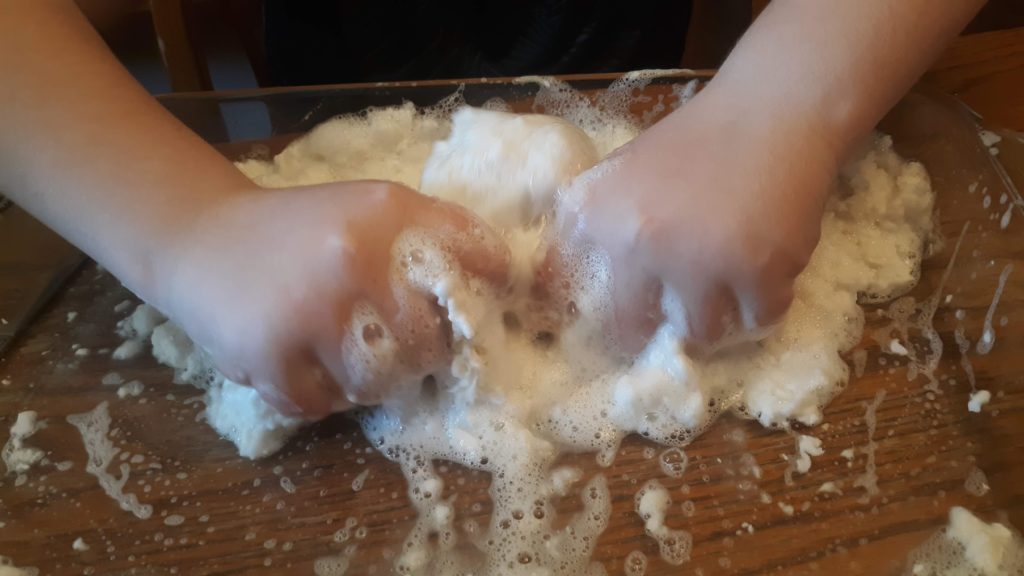 Keep squishing until you can squeeze water out of the "mud" but it's thick enough to build with. It will look a bit like ricotta cheese when finished.
---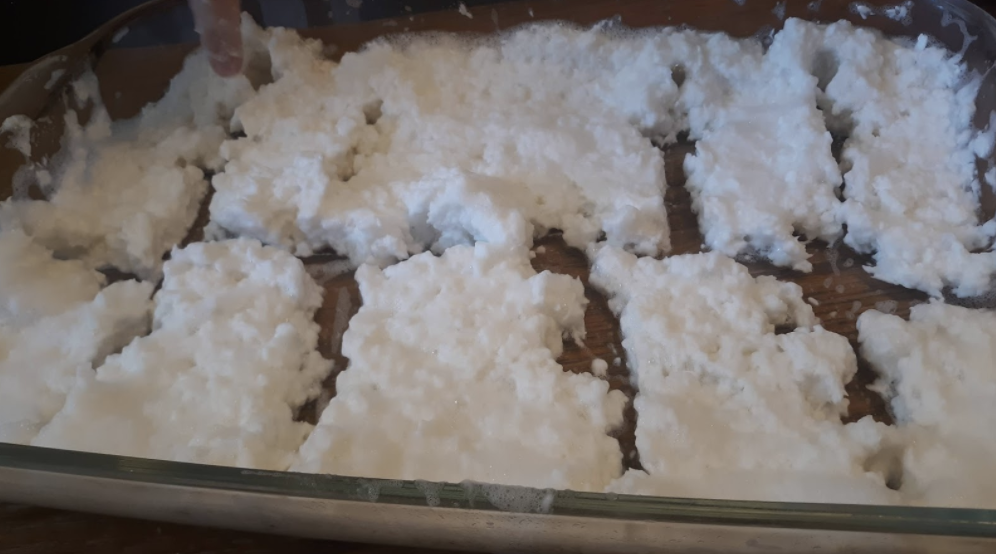 Try flattening it in the pan and drawing or writing in the "mud." Depending on the finished texture, you may be able to build objects or shapes.

Note, clean mud only lasts a day or 2 a can become difficult to clean up as it dries.
---
Share your Mud Week photos with us to be entered in a raffle to win a $20 gift card to Cayuga Lake Creamery and a bundle of ICG merchandise! Tag ICG in your social media posts or email your photos to communications@ithacachildrensgarden.org.