Dewitt Middle School TSA students build beautiful benches for the Garden
The Dewitt Middle School chapter of the Technology Student Association (TSA) has been hard at work in the Garden with ICG staff and superstar Board member Dan Krall building 10 beautiful benches for Ithaca Children's Garden!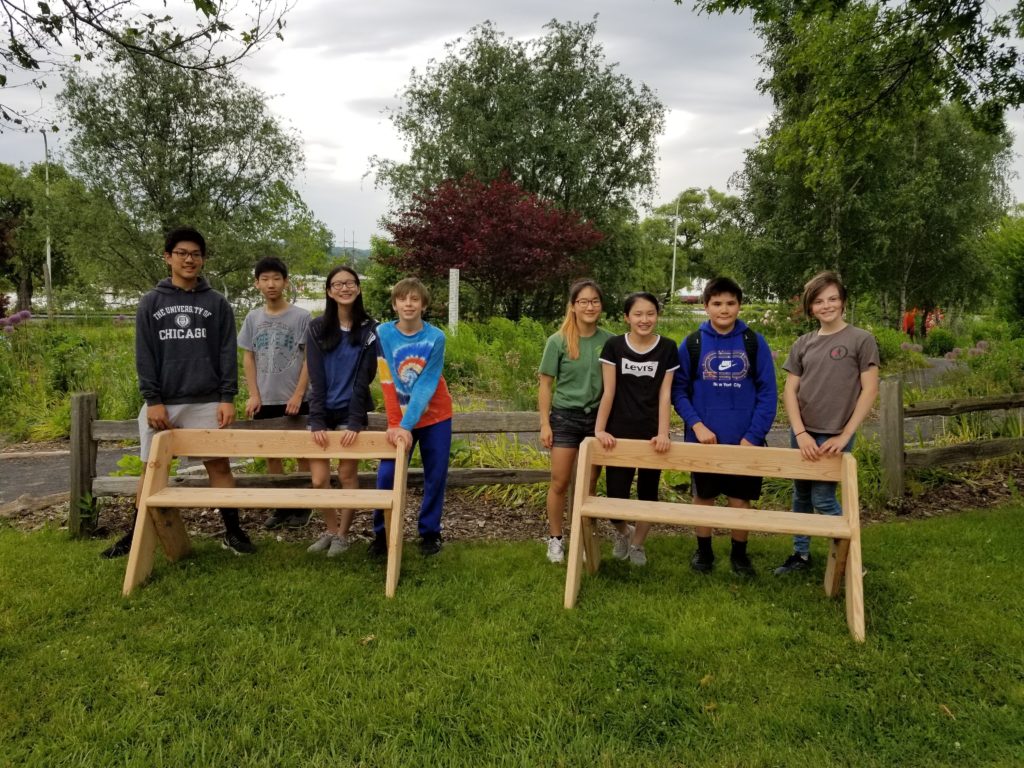 TSA is a competitive national organization for students interested in science, technology, engineering, arts, and math (STEAM). The organization offers a wide range of events and activities for students, from coding and leadership skill building to Junior Solar Sprints.
The benches the Dewitt TSA students built for ICG was part of a construction challenge where students used leadership and technical skills to fulfill a community need. We are so thankful for their hard work and dedication to community service and we can't wait for visitors to enjoy the Garden relaxing on these benches.