International Mud Day 2022 Recap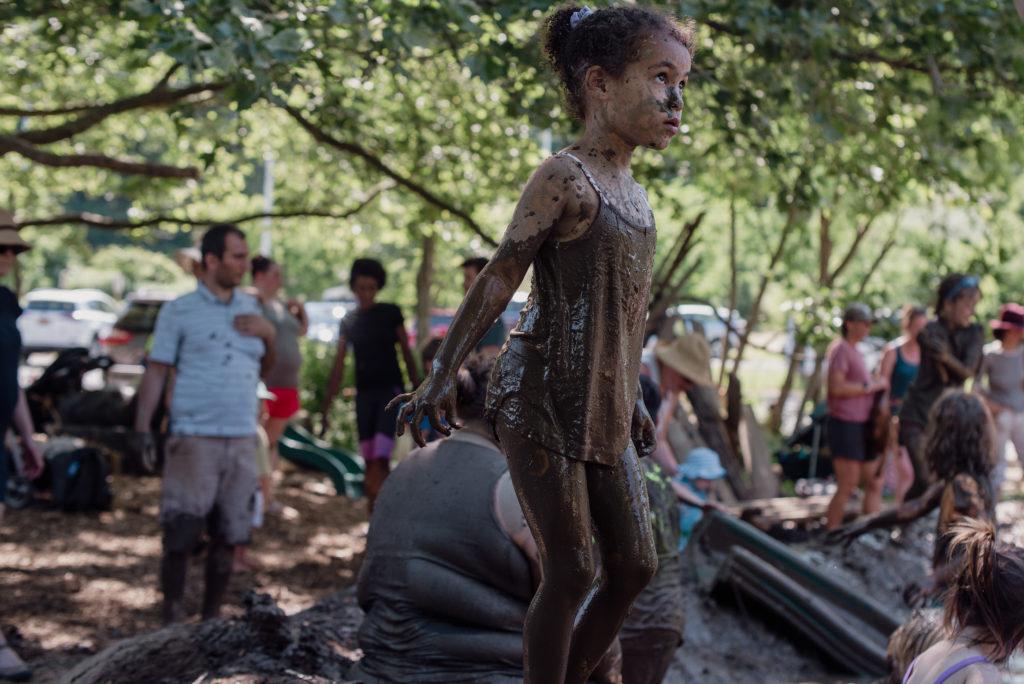 2022 has been an exciting year for Ithaca Children's Garden, and the return of our community events is one of the best parts!
And what a turnout there was for International Mud Day!
From near and far you joined us to celebrate International Mud Day at the Garden and with Mud Day @ Home — and it was a splashing success!
We have many to thank for their in-kind donations and their time and dedication to making Mud Day joyous.
BIG shout-outs to Tompkins County Tourism, U.S. Fish and Wildlife Service, Ithaca Fire Department, Downtown Ithaca Alliance, Wegmans, ICG Board member Dan Krall, and our awesome volunteers Nancy, Katie, and Bridget. To our performers Regi Carpenter and Jeremy Betterley of Rot N' Roll, exceptional thanks for entertaining the crowd with your talents. And thanks to YOU for celebrating with us.
If you celebrated Mud Day @ Home and want to share your photos with us, please email them to our Communications Coordinator, Monique (she/her) monique@ithacachildrensgarden.org.
This program was made possible in part by a grant from the Tompkins County Tourism Program.