Two of our summer Playworkers are off on new adventures!
Two of our fantastic summer playworkers are moving on to new opportunities! Miriam (she/her) and Jonah (he/him) have made great additions to our crew and helped provide many wonderful memories for our summer campers.
The team sends a huge thank you to them both for their persistence, good work, and for sharing their reflections on summer at ICG with all of us.
Best of luck, Jonah and Miriam!
---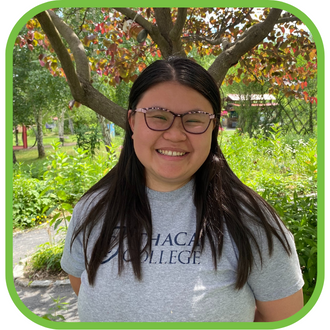 I wanted to work for ICG because I was intrigued by their mission — playwork was a completely new concept to me, and I really wanted to learn what it was all about and see it in practice.
I also appreciated ICG's dedication to inclusivity. Seeing summer camps that are explicit in their stance on truly being a place for all is something that I know I appreciated as a kid, and immediately I knew that I wanted to get involved.
Being a mentor at ICG provided me a great opportunity to learn how to meet kids where they are. I learned how to be more purposeful in my actions and words so that I could truly empathize with and learn a child's needs. At times, it was a challenge, but I feel more confident in my abilities to work with a wider range of children.
Though I have a lot of meaningful memories from working with ICG, one of my favorites was watching two sisters go from incredibly shy and reserved to open and playful by the end of the summer. As someone who used to be in their shoes at summer camps as a kid, it was incredibly rewarding knowing that they felt safe enough to express themselves to me.
---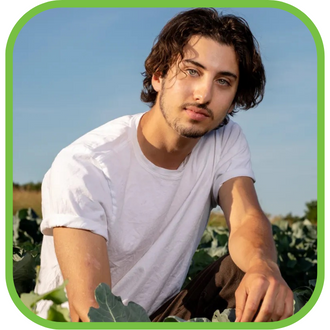 Everyone in Ithaca knows and loves Ithaca Children's Garden. And as a Public Garden Leadership Fellow at Cornell, I got to learn some of the lore of this seminal institution of nature-based learning and play over the course of my program.
My interest in public horticulture started with work in youth garden programming, so I made it a goal of mine to work with ICG and learn some of their secrets before I left Ithaca.
However, the magic of ICG is no secret; it's right there in front of us. It comes from hard work and dedication that are rooted in a deep love of our world and the people in it. My time as an ICG summer educator/playworker expanded my knowledge of both the intense demands and rich rewards of this work. As I seek new opportunities in garden education and outreach, I will have much to draw upon from this experience.
A favorite ICG memory that comes to mind is sitting against a tree in the bioswale, with children on both sides of me rapt as I simply read from a field guide to the garden's flora and fauna. With the commodification of attention, the privatization and commercialization of public space, and the transformation of childhood into something which occurs indoors in front of a screen, it gives me hope that we can still share moments like this.
I am grateful to all of the ICG staff for letting me be a part of the magic. Thank you!