ICG less than 300 pounds away from goal of donating 1,000 pounds of fresh vegetables this season!
Kids run through Ithaca Children's Garden (ICG) with big smiles on their faces. One might pause as they spree through the Kitchen Garden, perhaps intrigued by the texture of a plant or in need of some quick nourishment to fuel their play. Later in the day, ICG's 6,000 sq foot vegetable garden is harvested by camp staff and campers to make an afternoon snack and the ICG Teen Urban Farmers harvest produce for their micro CSA program.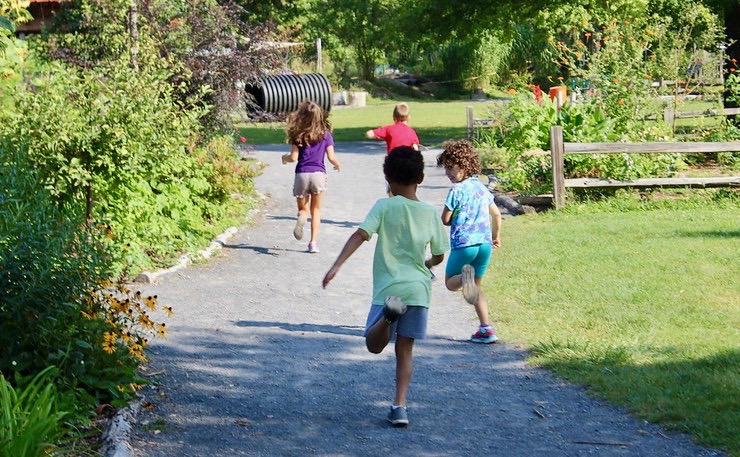 The above scene is a normal summer day at Ithaca Children's Garden. However, this summer is anything but normal for the Garden and for families across Tompkins County.
COVID-19 has created an intense new wave of food insecurity throughout Tompkins County and the country with data from Northwestern University's Institute for Policy Research showing that food insecurity has tripled for families with children during the pandemic and the Food Bank of the Southern Tier reporting a 56% increase in demand at their local food pantries as of June 17.
In April, ICG joined the Solidarity Gardens Coalition of Tompkins County, a coalition of nonprofits, food banks, community gardens, and extension agencies whose goal is to strategize and maximize urban food gardens in Tompkins County to serve food insecure individuals and families. In light of no longer needing to cultivate and harvest produce grown in the Garden for summer programs (canceled due to COVID-19), ICG worked with the Solidarity Gardens Coalition and the Tompkins County COVID-19 Food Task Force to determine how the Garden could most effectively increase the amount of fresh, healthy produce available to the community. From this collaboration came the decision to convert the Garden's 22 vegetable beds into production to donate to Friendship Donations Network to provide food for West Village and Newfield residents.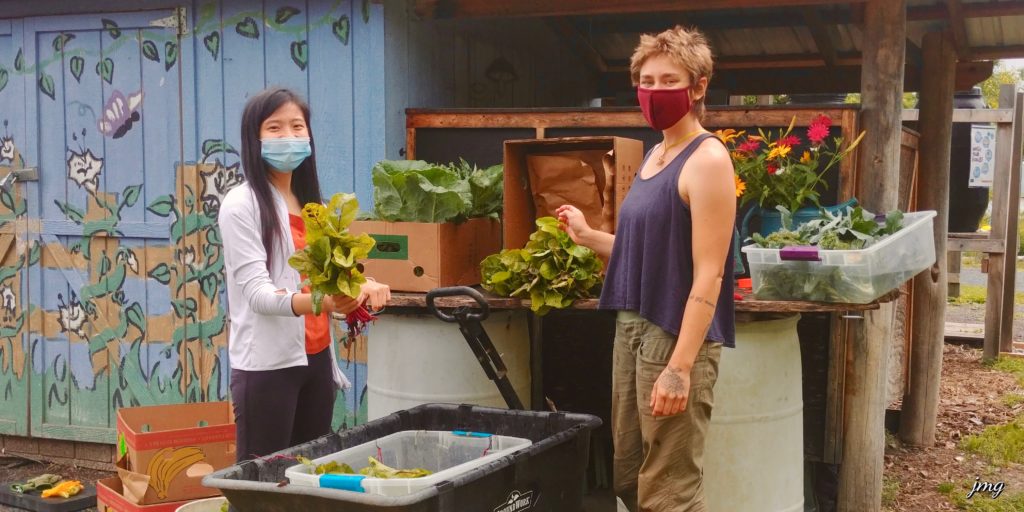 "ICG's efforts to complement the work of providing shelf-stable food by providing fresh produce is an essential component of the overall response of the Solidarity Gardens initiative, and the Food Task Force," shared TC COVID-19 Food Task Force Coordinator, Holly Payne.
With the loss of over 40% of ICG's annual revenue from the closure of educational programs, the team at ICG knew we wouldn't be able to bring this project to life alone. Thankfully, the amazing Ithaca community showed up in a big way. Retired Cornell Plant Science professor Peter Hobbs, a member of the Garden's Site Committee and a regular volunteer at the Garden, bought seedlings, seeds, and equipment for the Garden with a portion of his stimulus payment from the CARES Act.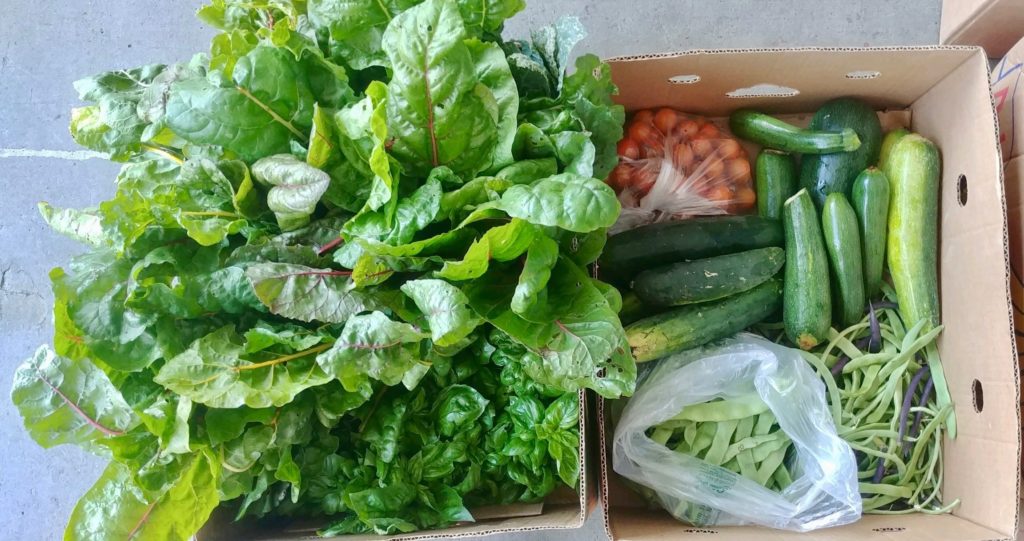 "This felt like a win-win decision since it supported ICG, the growers who sell seed, seedlings, inputs, and equipment but just as important helped ICG use the Kitchen Garden to help those in need," shared Hobbs.
The Community Foundation of Tompkins County and the United Way of Tompkins County T. Merrell Shipherd Fund also provided key grant funding to support the program.
So far ICG has donated 744 pounds of produce towards our goal of donating 1,000 pounds by the end of the season! The food production has been led by ICG's Garden Manager, Jean Gerow, with support from dedicated volunteers and ICG's crew of 5 Teen Urban Farmers.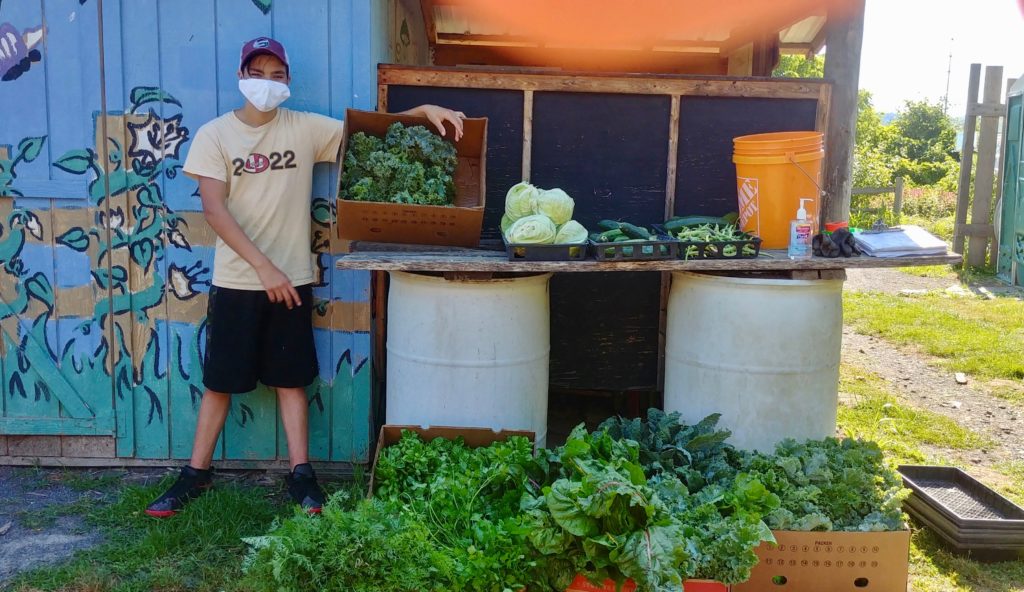 From growing vegetables for donation, distributing plant science kits to families enrolled in ICSD's Farm to Table program, and producing socially-distanced in person family activities, the team at Ithaca Children's Garden has been hard at work finding innovative ways to support families as we navigate this uncertain landscape. The team at ICG is asking those who are able to consider donating a portion of their stimulus checks to the Garden to help support this vital work.