Local Schoolyards: Beyond Recess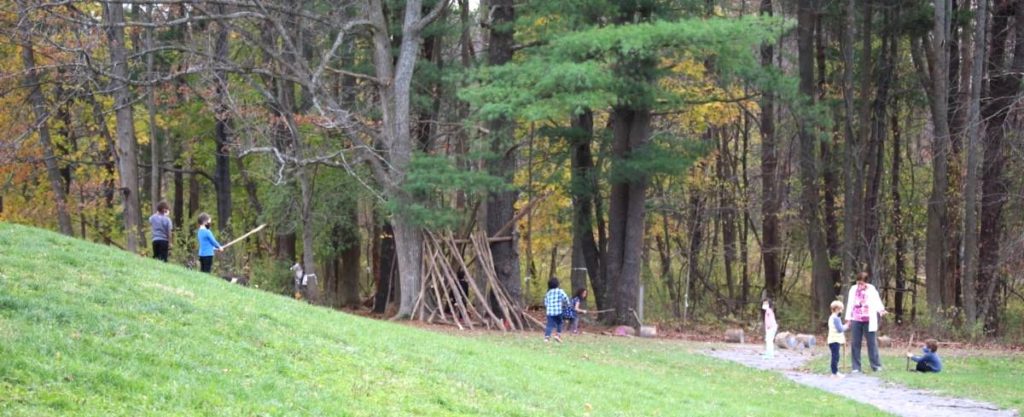 We had the chance to visit Northeast Elementary last week for a walkabout with Principal Liddy Coyle, and we loved what we saw. Students were at home in their forest edge home base, playing and learning, talking and laughing, moving their bodies, and developing their capacity to understand the world around them through direct experience.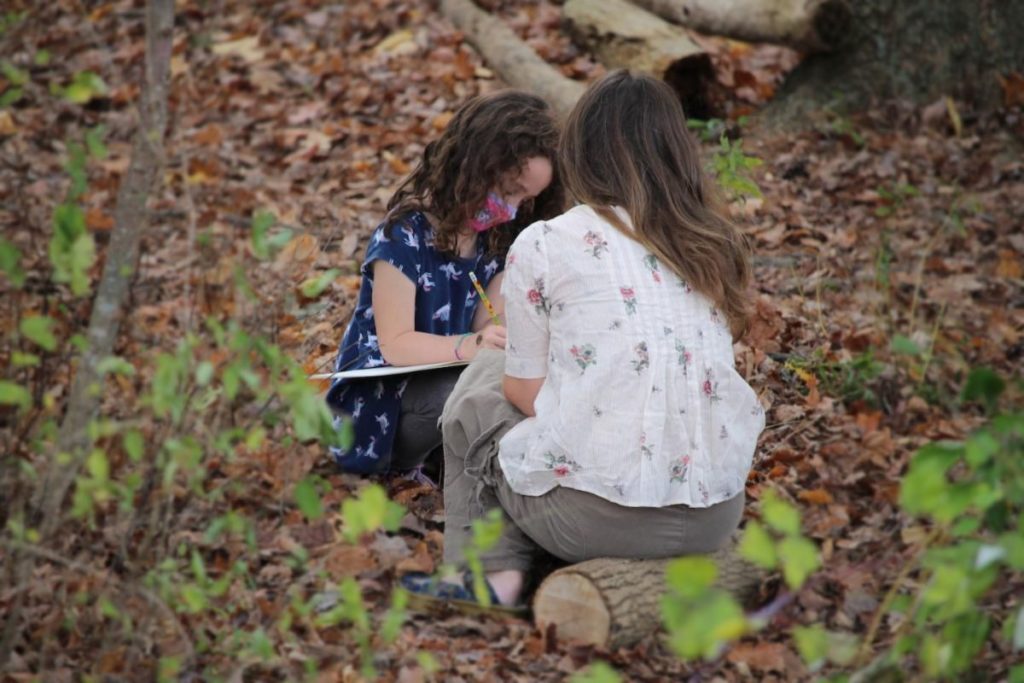 One student and teacher were perched on log seats, writing under a canopy of bronze foliage. There was a sense of serenity, curiosity, and focus in the air, even as students played nearby.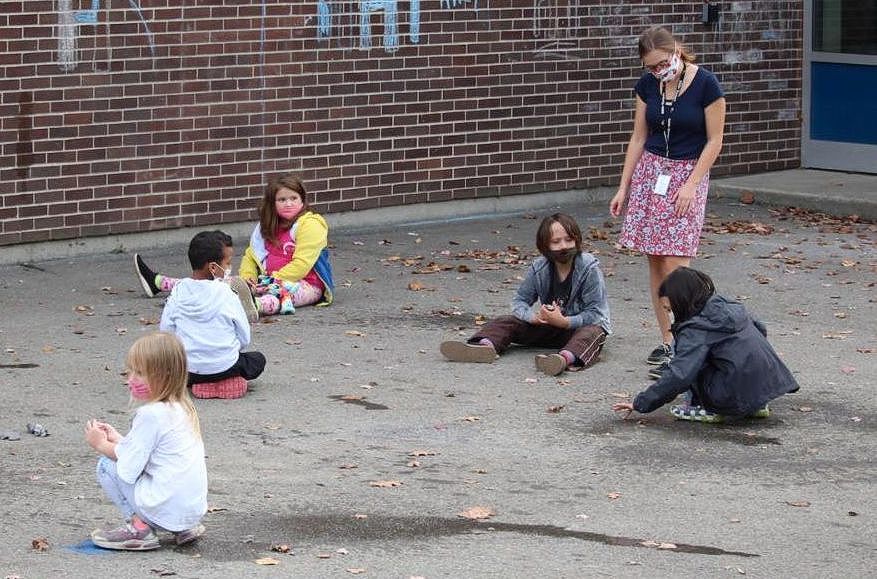 A third grade class was exploring physics and the properties of liquids using nothing but water, paper cups, the natural grade of the asphalt, and a teacher's ingenuity. Every student was fully engaged in the lesson. Thanks to a teacher's willingness to step outside the familiar four walls and routines and take a chance, these students may never see this patch of asphalt in the same way again.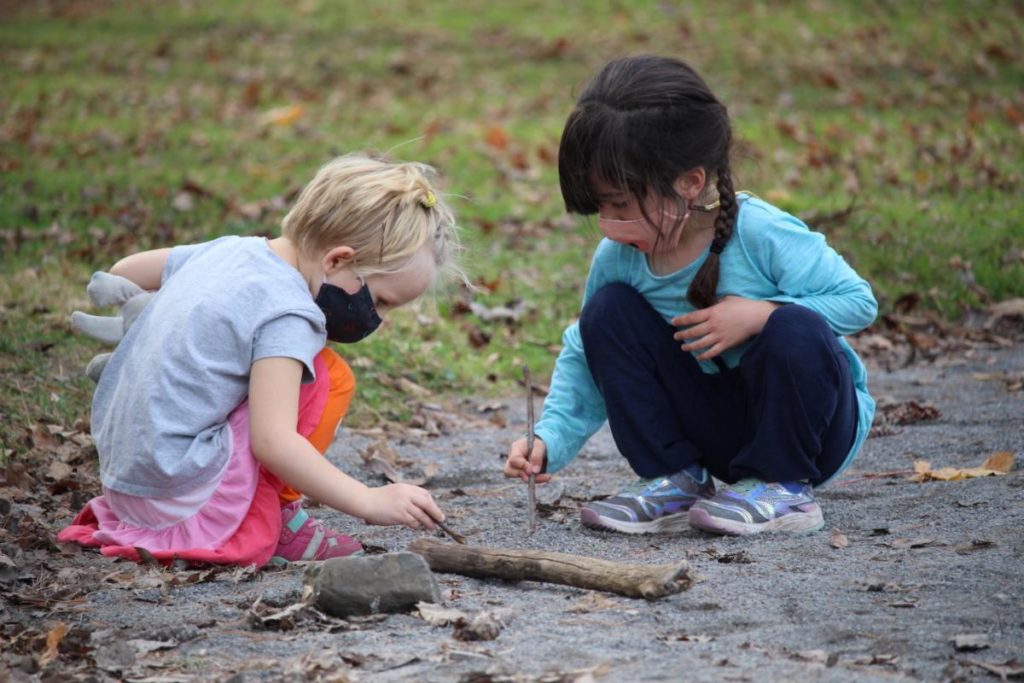 Schools and teachers all over the nation have faced inordinate challenges this year. And, the ICG team knows from experience that teaching outside can be time consuming, messy, and logistically challenging. It can be quite intimidating for those new to the practice.

Yet learning outdoors can also be inspiring, rewarding, and extremely effective for improving equitable outcomes across academic achievement, social-emotional and physical health measures.

The ICG team acknowledges the dedication and exceptionally hard work teachers face daily, not only to keep their students safe, but to help them become educated, informed citizens and leaders. We look forward to sharing inspiring stories of what is working and what is challenging in Ithaca's outdoor learning in the months ahead.

In case you missed it, take a look at the October 27 article at YouthToday.org (link opens in a new tab): Ithaca Children's Garden, Schools show how to get kids outside for happiness and joy.