ICG Loves Volunteers
Whether the Garden is ablaze in colorful flowers against a backdrop of neatly trimmed lawns during the summer, or getting tucked into bed as autumn settles in, volunteers and community partners make so much possible.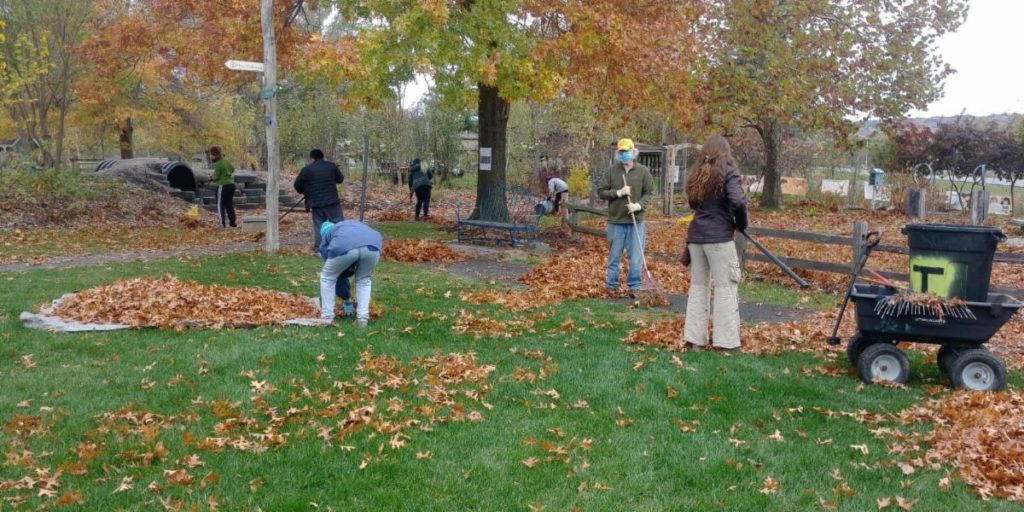 Last weekend, the Garden buzzed with two work teams – one group raked leaves from Gaia all the way to the Bulb Labyrinth Memorial Garden. Another group of 15 scouts and adult leaders, led by Boy Scout Matthew Ellis from Troop 4 in Ithaca, constructed and painted 4 youth-sized picnic tables as an Eagle Scout project for Ithaca Children's Garden.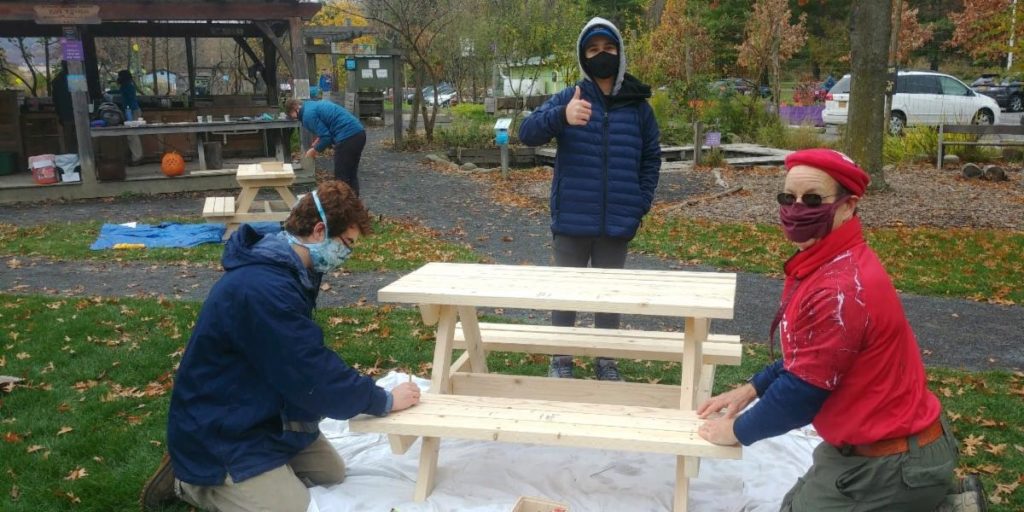 Matthew sourced the material, raised the funds, coordinated labor, and managed all aspects of building and painting the tables. On your next visit, see if you can spy all four.
This past weekend, 10 Cornell Johnson Business School Park Fellows joined us for bulb planting, mulch moving, and leaf raking for 2 hours. They accomplished in 2 hours what it would have taken a staff person a week to complete.
There are still ways volunteers can support the work and mission of Ithaca Children's Garden, and not all of them are outdoors.
If you like detail-oriented work with spreadsheets and data management, and prefer volunteering from the comfort of your own home, we may have an opportunity for you. Please complete the volunteer form and share your interests so we can find a match for your time and talent.