Planty Permaculture Partners
Over the last several years, our friends at Edible Acres have been supporting ICG's mission and purpose by helping youth forge relationships with nature, through an abiding affinity for plants, research-based science, and a permaculture lens.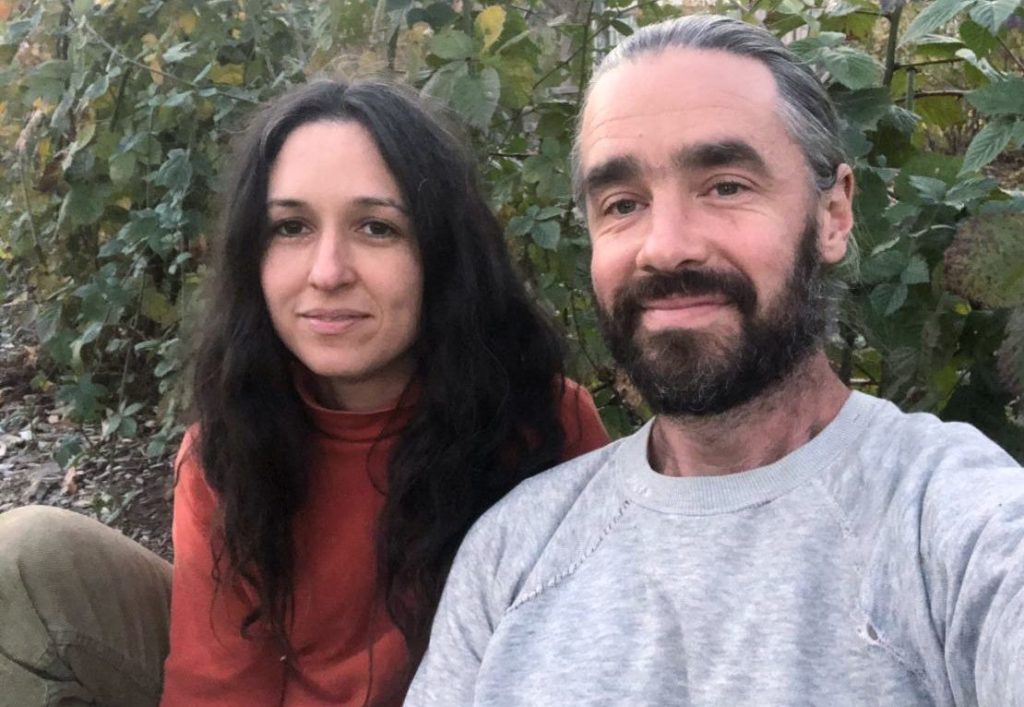 Sean has been a guest of ICG's Teen Urban Farmers program for years, teaching about the integral relationships between plants, ecosystems, and people. Sasha and Sean have hosted the ICG team to their property at (link opens in new tab) Edible Acres, where they intensively grow using regenerative, soil building practices. So, when Sasha and Sean invited ICG to participate as a library for plant cuttings for sharing with the public, the answer was easy.

Sasha and Sean recently stopped by to check on the plants and do some cutting and trimming. We asked them to share a selfie and a sentence or two about why they are involved with ICG and they kindly obliged:
"We love visiting the Ithaca Children's Garden, where the wild and the tended is so balanced and beautiful. ICG is such a healthy and important space for the community of people and wild creatures and plants too! It's lovely to visit some of the plantings we helped install a number of years ago and see them living here, thriving and ever expanding."

Ithaca Children's Garden is dedicated to fostering the three ethics of permaculture: Earth Care, People Care, and Fair Share through our work. Partners like Sasha and Sean, with their mutual commitment and related research make this possible. Learn more about their local, permaculture-based nursery and research farm, (link opens in new tab) Edible Acres.
Read More (link opens in new tab): Ithaca Children's Garden integrates permaculture education into programs and site