Garden Connections Saves the School Day!
This post was written by Ithaca Children's Garden Communications & Marketing Coordinator, Monique.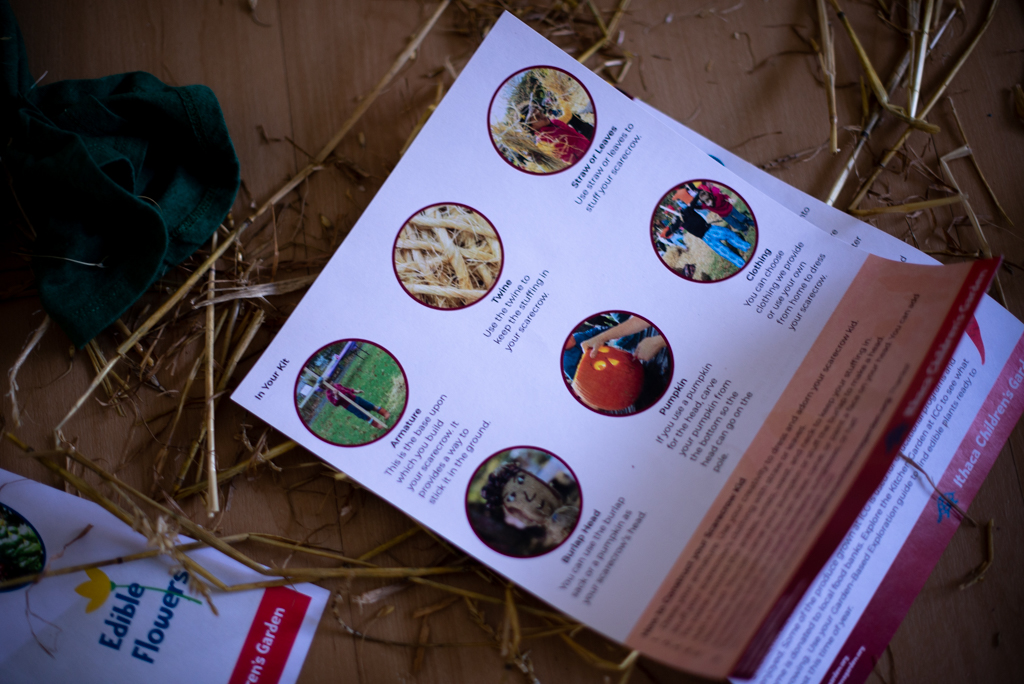 I don't have to tell you that 2020 has been a year fraught with challenge, but in case you're reading this in the future and have somehow forgotten, let me tell you anyway; 2020 has been a year fraught with challenge.
One of those for us, myself and four of my sons, has been distance learning. An effort made more challenging when one of my sons forgets something they need for a day of learning, at their father's home. Which, of course, is exactly what happened one fateful Friday.
My seven year old son is the miniature human embodiment of our very own (article opens in new tab) Hands-On Nature Anarchy Zone. He has always been my most nature-oriented child, preferring to be outside regardless of the weather. The one I would find shoving fistfuls of grass into his mouth, or gnawing on a rock. Once he was so delighted by freshly fallen snow that he shot out of the door, threw his pajama-ed body onto the ground face first, mouth wide open, and scooped snow into it like an excavator. It was equal parts impressive, and disgusting. Thaddeus was always barefoot, and covered in dirt.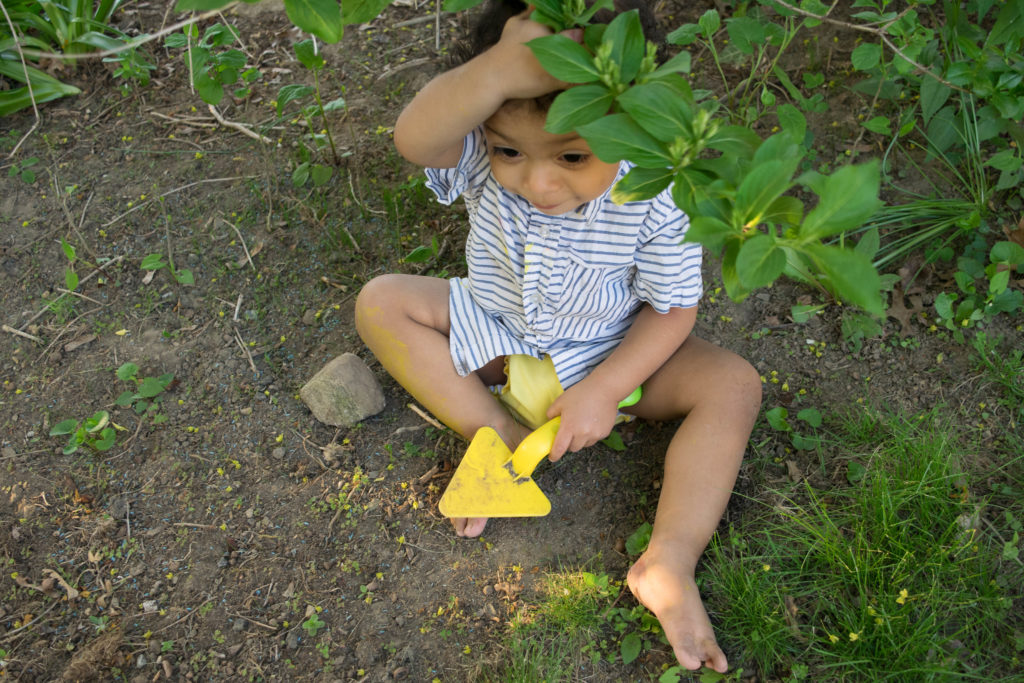 Thaddeus' love for the outdoors has not changed much, and we have learned to be nature adventurers, even when we're stuck indoors. It is one saving grace during this pandemic.
The day my precious child forgot a key piece of his distance learning suite, rendering his school day complete before we even got started, I dug into my closet and pulled out one of ICG's (article opens in new tab) Garden Connections.
The Fall Harvest Connection came with:
A guided Garden-Based exploration
Suggested activities for extended learning, book recommendations, and a double-sided informational sheet detailing the changing of seasons, and fall harvest celebrations from around the world
Recipes for roasted pumpkin seeds and harvest vegetable soup
Directions for crafting a scarecrow kid, and crafting kit including; a pumpkin, scarecrow clothes, twine, burlap for its head (in case you wanted to use the pumpkin for something else), paint for a face, an armature, and a large bag of straw
Please allow me to reiterate: a large bag of straw.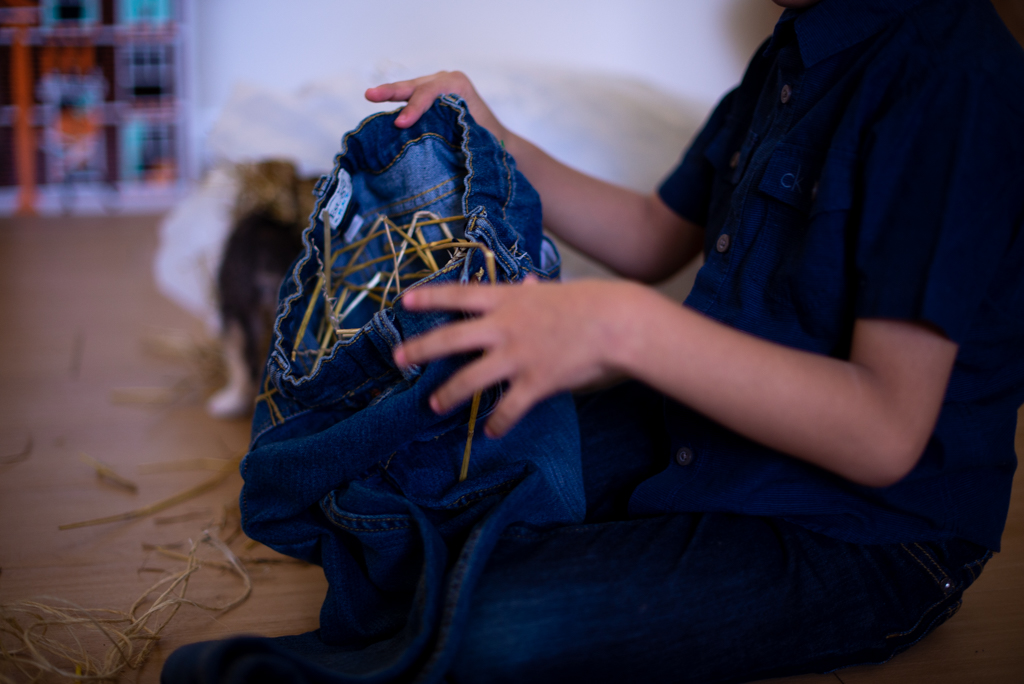 While this activity is geared for outdoors, I also had a workday and three additional children distance learning to contend with, so I took a very deep breath, and dumped some of the straw onto the floor of my apartment.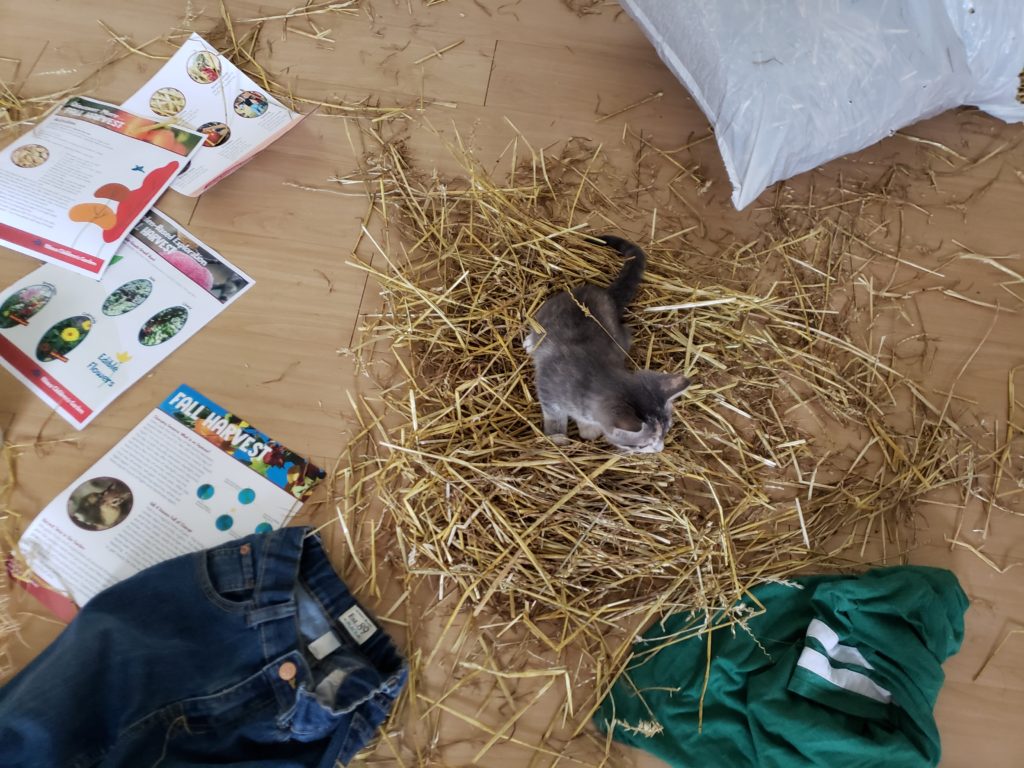 Our kitten watched the bag emerge, hopped off the lap of my ten year old, and came skittering across the floor as fast as she could. She crashed directly into the bag of straw, nuzzled some of it, gnawed a few accessible bits, and attempted to settle herself inside of the bag.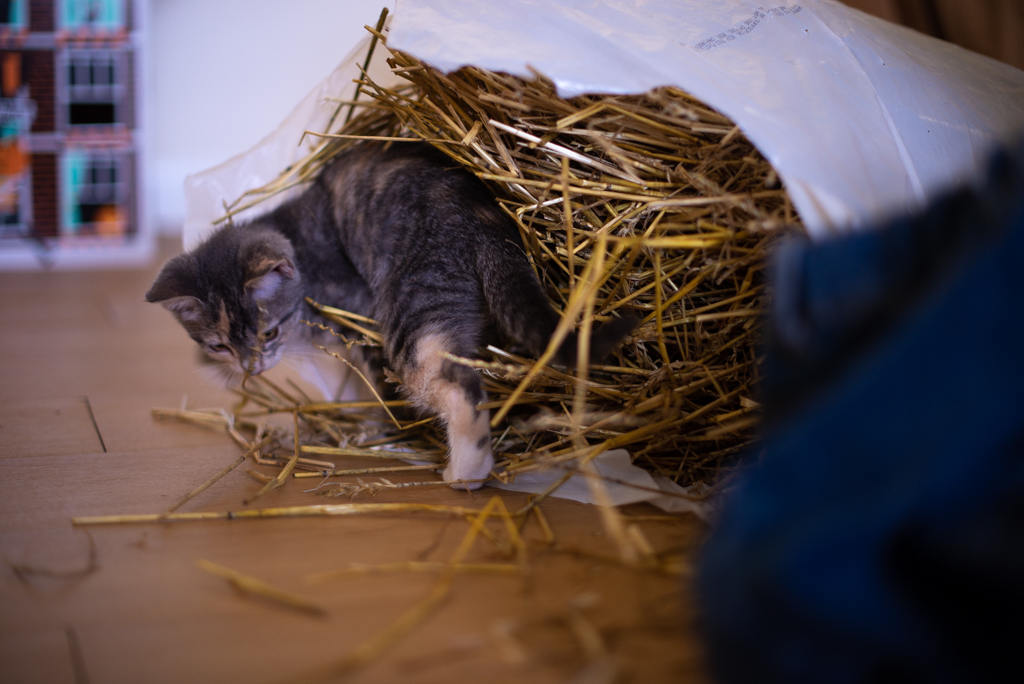 I've embraced the chaos that is my life.
We let the kitten play in the straw for a moment, while Thaddeus and I went over the materials. He was particularly interested in learning more about Mid-Autumn Festival and Sukkot. We did some additional research and learned about moon cakes, and sukkah. Then we constructed our scarecrow kid!
Since we couldn't use the armature inside, we stuffed the scarekid's clothing (Thaddeus insisted we use one of my shirts for his torso so he could be "a cool Slytherin") and allowed him to live near the kitten's abode. Thaddeus felt like he needed googly eyes for eyeballs, and borrowed a couple from his 12 year old brother, whose everyday carry includes a small, sectioned container of thousands of googly eyes in various sizes.
Thaddeus enjoyed the activity, even though I did the majority of the stuffing, and the additional research journey that we embarked upon together satiated my hope that he would learn something new (we both did!).
Garden Connections are FULL to the brim with experiences that can serve as supplement to distance learning, or homeschool curricula easily, and are fun standalones as well. To put my ICG team member hat on for a moment: our current season of Garden Connections has ended, but look out for news on the next one, which may take on a different format.
Bonus: the kitten has an interesting new home.