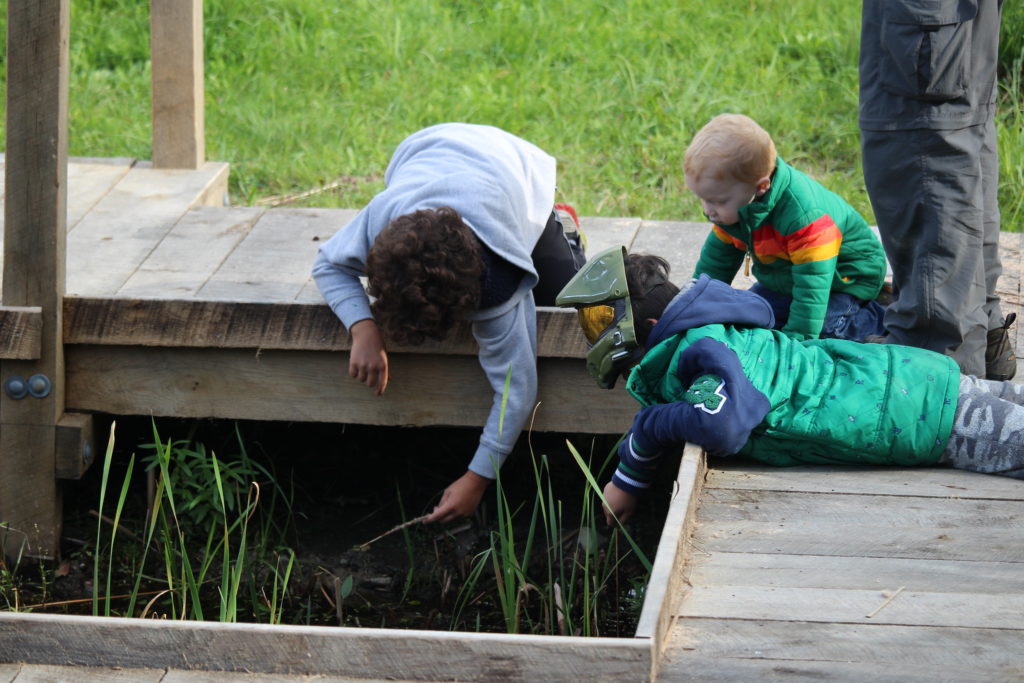 (All links will open in a new tab.)
Get outdoors, stay connected to nature, and learn something new this fall with the new Garden Connections Subscription Program.
Garden Connections provides a themed, weekly program geared toward ages 4-10.
Pick up your Connection each week at Ithaca Children's Garden on either Wednesday or Thursday afternoon, between 3:00-4:30pm.
Inside every Connection you'll find:
An introduction to this week's theme — great for older children to read independently and younger children and caregivers to read together.
A guided exploration to engage in at Ithaca Children's Garden — families will take the lead on their exploration. ICG educators will be on site to set up exploration experiences and answer any questions you might have.
A hands-on activity, including all the supplies you'll need. These activities build off your exploration. Many can be done at the Garden or taken home.
Extension Activities — book lists and online resources to dig deeper on the weekly theme as well as additional activities ideas to try out at home.
Garden Connections Subscriptions are offered with a sliding scale fee of $6-$22/week. You choose the price that works best for you. Subscribe to all 10 weeks of learning and fun or choose a 5 week subscription (9/16-10/15 or 10/21-11/19).
If you discover Garden Connections after a subscription block begins, no worries, we'll gladly pro-rate your subscription. Limited amounts of past week's kits may be available. Please inquire if you're interested.
ICG's policy is to not let price and finances be a barrier to participation. We happily offer scholarships as follows:
$30 for 10-week subscription, $15 for a 5-week subscription for families that qualify for federal free or reduced lunch.
Garden Connections Weekly Themes:
| | |
| --- | --- |
| September 16, 17 | Fractals & Patterns in Nature |
| September 23, 24 | Fall Harvest |
| Sept 30, October 1 | Trees |
| October 7, 8 | Seeds |
| October 14, 15 | Bulbs |
| October 21, 22 | Why Do Leaves Change Color? |
| October 28, 29 | Bats |
| November 4, 5 | Birds |
| November 11, 12 | Habitats & Biomes |
| November 18, 19 | Hibernation |