Playful Nature Explorers Enrolling Now!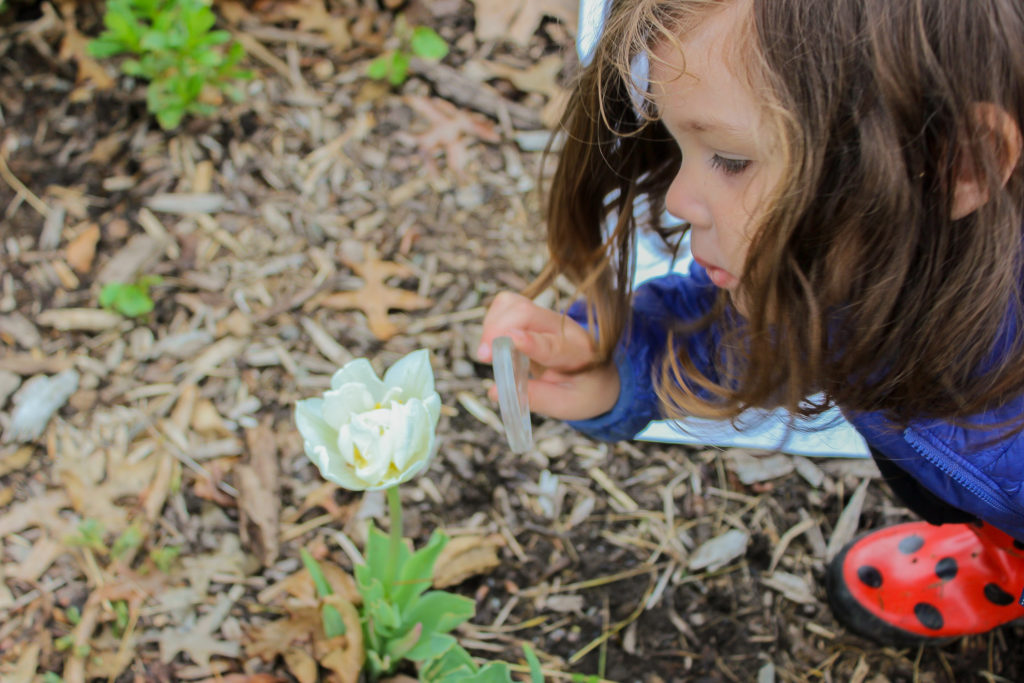 Ithaca Children's Garden is all about enriching children, exploring nature, and play. As home to one of the first adventure playgrounds in the U.S., the Hands-on-Nature Anarchy Zone, the Garden empowers young children to develop lifelong relationships with the natural world around them in as many ways possible. Likewise, ICG's play-immersion preschool, Playful Nature Explorers, is nature-based outdoor learning
The half-day program, geared to children aged 2½ – 6, fosters a love of nature by exploring the diversity and wonder in the Garden, allowing children to establish their own place in the world. Playful Nature Explorers focuses on outdoor learning, which is especially important as the pandemic continues on.
However, during inclement weather preschool may be held indoors (704 W. Buffalo Street, formerly Puddledockers, or the multi-purpose rooms at the Just Be Cause Center) where the children will engage in creative hands-on activities. Now-familiar COVID preventions, such as hand-washing stations and social distancing visuals, are in place. Ithaca Children's Garden is committed to the health and safety of the whole community, and will follow Health Department and CDC guidelines.
ICG offers 2-day, 3-day, and 4-day programs, Monday through Thursday from 9:00 AM – 12:00 PM. The Garden offers a variety of payment plans to meet every family's unique needs, including a policy to never turn anyone away for an inability to pay. The scholarship form is easy-to-use, and the process is dignified and respectful to ensure added burden is not placed on enrolling families.
Registration is open now for the September 13, 2021 – June 16, 2022 Playful Nature Explorers session! To speak with someone at ICG you may contact (607) 319-4203 or email register@ithacachildrensgarden.org.