The Legacy Your Giving Unleashes
Tomorrow, November 30 is Giving Tuesday! From midnight Tuesday morning to 11:59pm Tuesday night, every gift you make to the Garden in honor of Giving Tuesday is doubled by a match from TRIAD Foundation up to $40,000.

Your generosity creates a lasting legacy in the hearts of children who are able to participate in the joys that an access to nature provides. Every sun ripened tomato plucked off a vine in the Kitchen Garden, each splash in a goopy mud puddle in our Hands-on-Nature-Anarchy Zone, and seasonal transition watched in real time is an experience that your giving unleashes.
ICG's community-supported scholarship fund and our policy never to turn families away for an inability to pay, allows children who need access to green space the most invaluable opportunities to grow outdoors.
Our Playful Nature Explorers Lead, Kelsey shares how we met an increased need this year, and how our scholarship process was designed in dignity to respect families and create fewer impediments for them.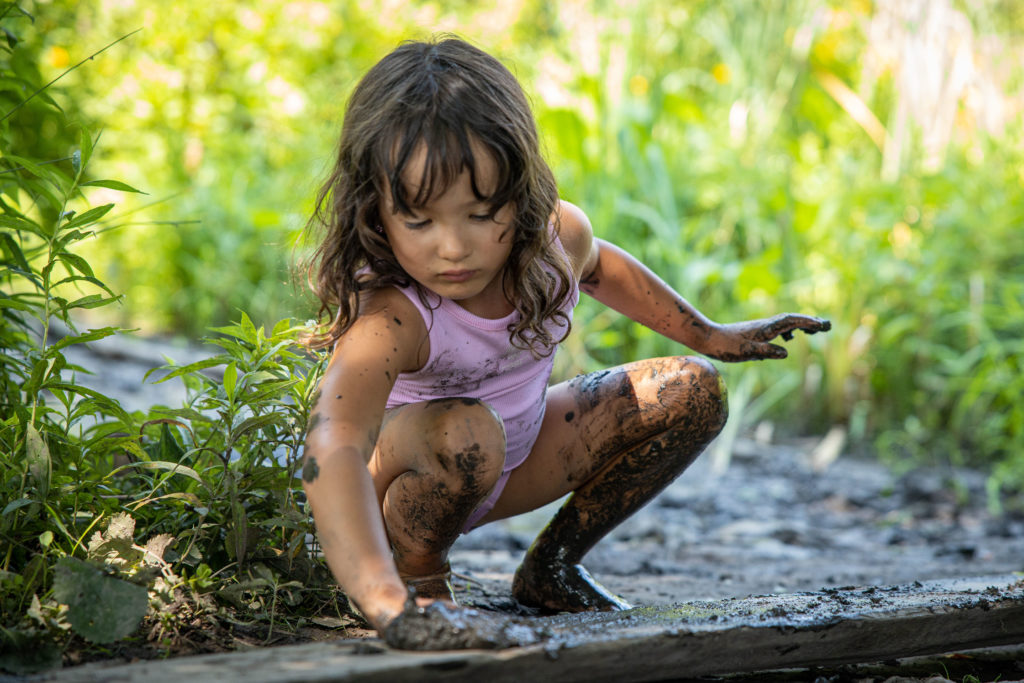 Ithaca Children's Garden offers yearly programs like Playful Nature Explorers, After School @ ICG, and Summer Camp to provide a safe place for children to deepen their connection with the natural world. These programs welcome all children no matter their family's ability to pay and this is made possible through community donations to our scholarship fund. An unlimited scholarship fund is a lofty goal, but one that speaks to ICG's commitment to equitable access to the outdoors.
Scholarship applications can be daunting and stressful for many families who need them. Ithaca Children's Garden makes an effort to simplify and streamline the process by providing a short questionnaire. Our policy is to not ask for tax returns or pay stubs to respect the dignity and time of applicants. Creating a complicated scholarship process can be a hurdle for families who have time restraints or difficulty with the forms themselves and breaking down hurdles to access to play in nature is a big part of why ICG exists.
After a stressful year for all, summer camp 2021 awarded almost twenty-five of its attending families scholarships allowing for a more accessible camp experience despite the trouble the pandemic created for many families. This was an increase in need compared to past years, but one that was necessary to meet. By not limiting our giving, we were able to have more children join us who would have otherwise been unable due to cost.
Ithaca Children's Garden has been succeeding in this mission by having a hard-working staff, dedicated volunteers, and a charitable community. As this year continues on and hardships are still experienced in the community due to inequity in many forms, we rely on those who are able to give to ICG's scholarship fund to provide for those families.
Thank you for your gift to help provide equitable access to play outdoors at Ithaca Children's Garden.