You are part of the change
Written by ICG's Executive Director, Erin Marteal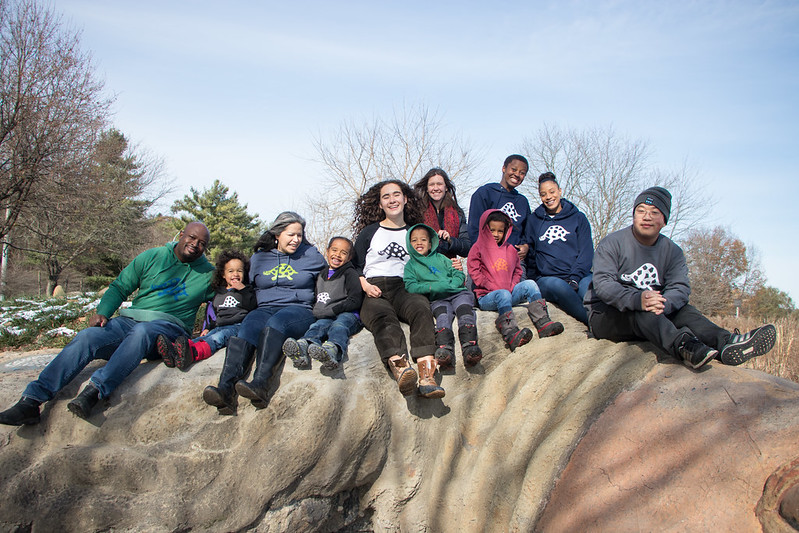 Make a gift to ICG today and help us unlock a $40,000 match from TRIAD Foundation by December 17th.
Humans – like my cat whose meow goes off at 7 every morning signaling it's time to be fed – are creatures of habit. Habits can be powerful survival strategies, freeing up brain space to focus on urgent problems rather than routine daily tasks. Businesses and organizations – run by humans – are also shaped by habit. These patterns and institutional behaviors however, can undermine authentic movement towards change when misaligned with core values.

With ICG's adoption of a new strategic plan in 2019, which heavily focused on equity and access, we saw our membership model as an institutional habit that needed to be reconsidered. In an effort to attract more members (and critical operating dollars), we provided more desirable incentives each year; things like early camp registration, access to free plant giveaways, and program discounts. While membership is a ubiquitous fundraising tool across public garden and museum culture, we saw that it was at odds with our values of access and inclusion.

While we were telling our community ICG was a place for all, we were showing our community that if they could make a gift, their children or grandchildren would receive special benefits above and beyond those who were not members, including those who could not afford membership.
As we focused on reviewing our public programming and educating ourselves on the many real obstacles that limit entry to ICG and green spaces at large, we saw clearly that membership was out of step with our mission, vision, and values.

ICG is not an exclusive club and we do not want to act like one. At its heart, ICG is a community place and the people who work here are constantly striving to create a place that is not only safe, but brave for everyone.

There is so much work yet to do! The generosity of all who make financial gifts to support ICG's mission of connecting children to nature for a more beautiful, resilient, and just world is deeply valued and helps ensure that ICG continues making positive ripples through the community for many years to come.

Thank you for being part of the change.