International Mud Day Was A Splashing Success!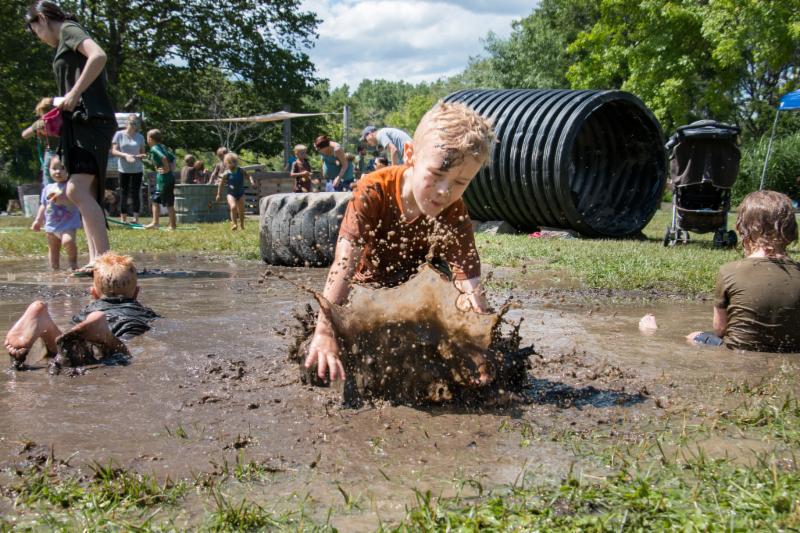 More than 500 people attended ICG's 6th annual International Mud Day at Ithaca Children's Garden. The event welcomed new and seasoned Garden visitors and made a wonderful muddy mess! Check out event photos on Flickr.
In case you missed it, you can see the terrific video produced by the Ithaca Voice, or can head to our Facebook page to see our Facebook Live videos.
Special thanks to the Ithaca Fire Department, U.S. Fish and Wildlife Service, Tompkins County Tourism Program and our critical volunteers. Without their support, this event would not be possible.