Get messy and make magic with this enchanted activity using household pantry items!
Gather what you need: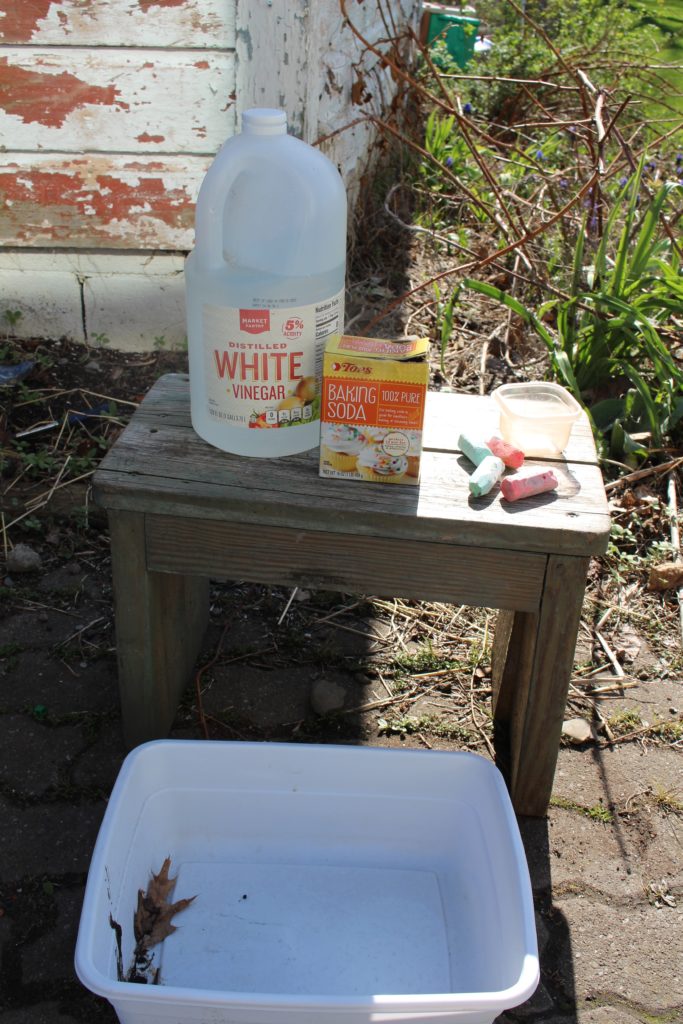 Baking Soda
A cup a child can pour from easily
A large bowl, metal pie plate, dishpan – something to mix in that you don't mind getting dirty
Vinegar (regular white vinegar works well)
Water
Some regular old soil. No soil? Potting mix works too.
A stick to stir with.
Food coloring or crushed up chalk (optional)

Crushing chalk is really fun. If you're planning to use chalk to color your mud make crushing it up part of the activity
---
How to:
Mix roughly equal parts soil and baking soda in your container. More baking soda = more FIZZ.
---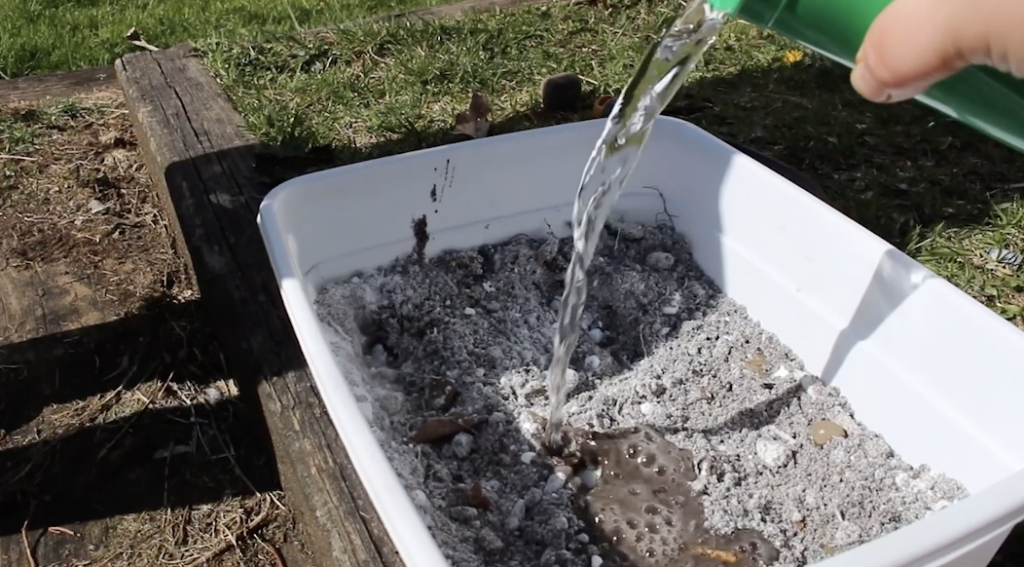 Slowly add water until it reaches your ideal mud consistency.
---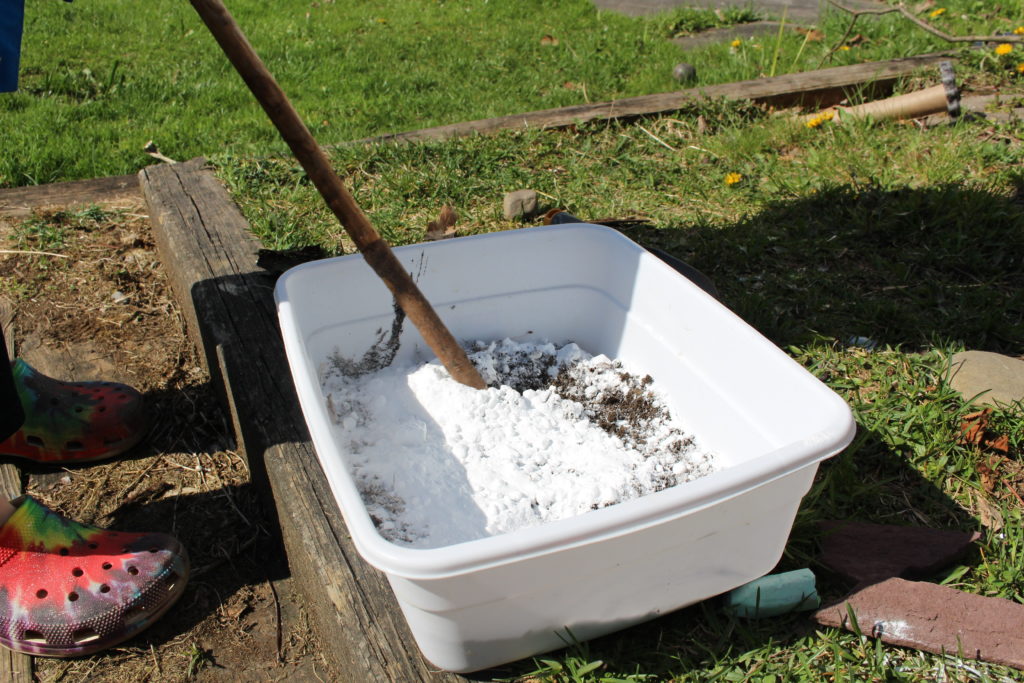 Play in the mud as much as you'd like (adults too!).
---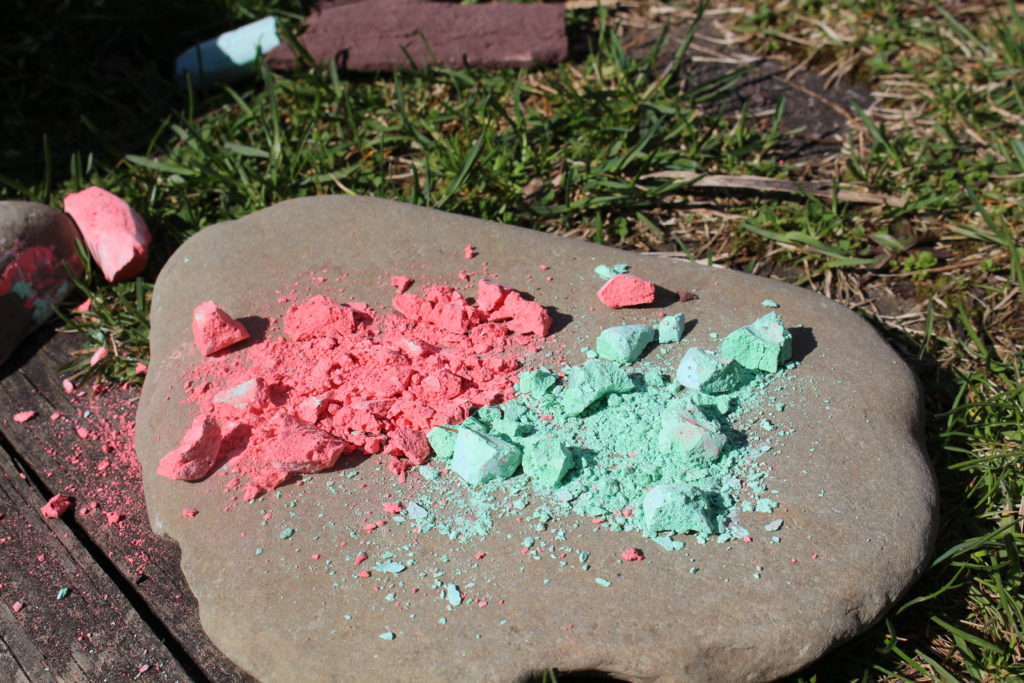 Add food coloring or crushed chalk if you'd like.
---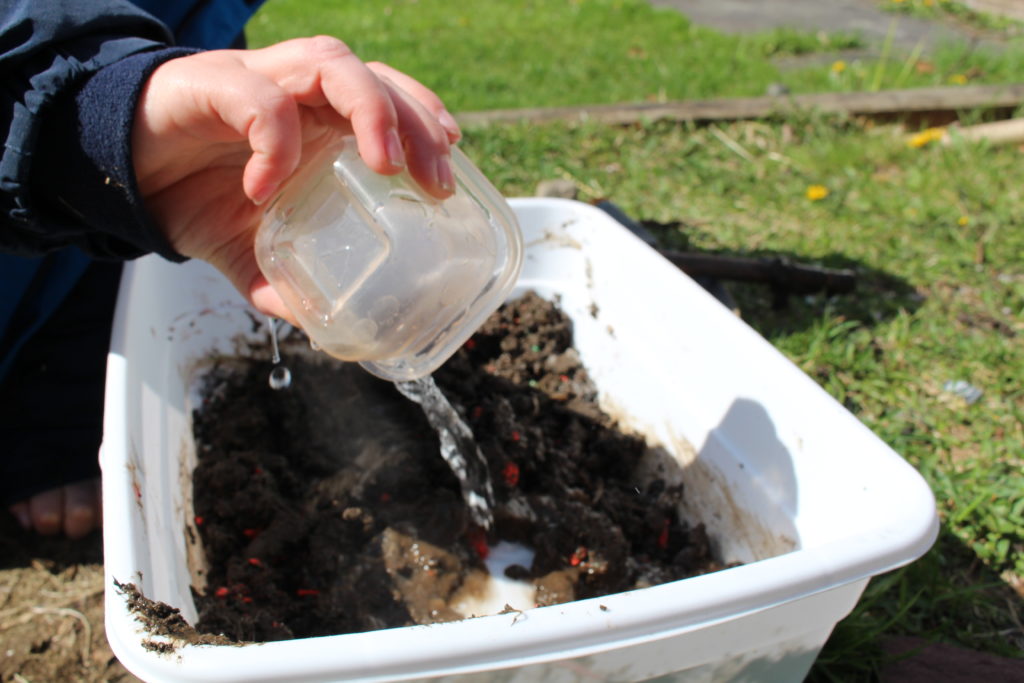 Time for magic. Pour vinegar into the mud a little at a time. Keep on pouring until your mud fizzes no more.