In a racist society, it is not enough to be non-racist, we must be anti-racist.
– Angela Davis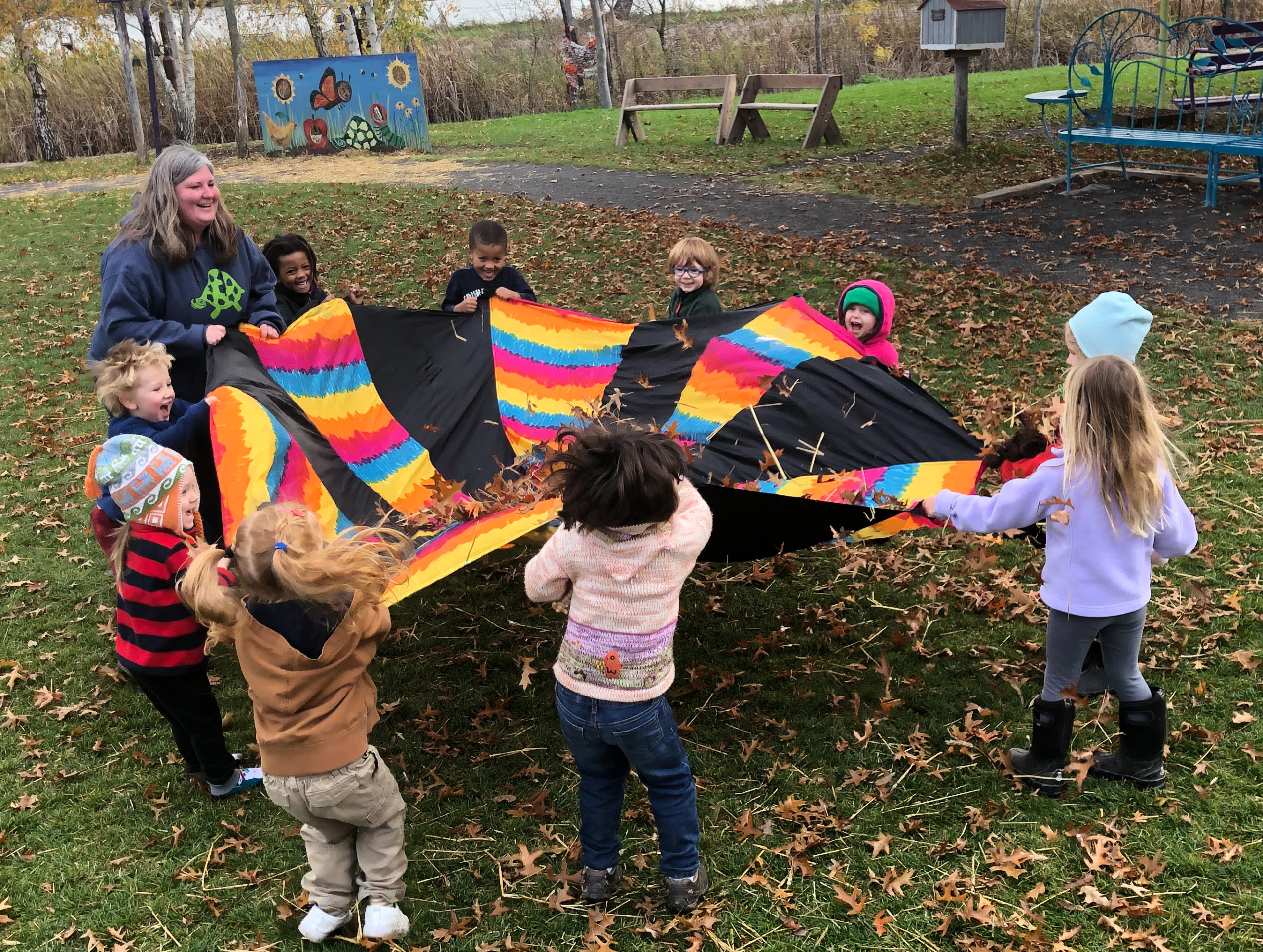 Ithaca Children's Garden is committed to being an anti-racist organization, where all children are welcome to play in nature. We recognize that ICG's mission–to connect children to nature to create a more beautiful, resilient, and just world–is not possible when  Black and brown children and their families are not safe in public and park settings.
We understand that this ongoing work begins internally; with ourselves, inside of our homes, with the children we care for. ICG is devoted to reckoning with the discomfort we feel when conversations around racial equity arise, we have a lot of learning and work to do. To begin, we have compiled a list of resources, so you may more easily teach your children about anti-racism.
(This list is not exhaustive, and will be updated occasionally.)
It is never too early to speak to your children about racism.
"As early as 6 months, a baby's brain can notice race-based differences. By ages 2 to 4, children can internalize racial bias. By age 12, many children become set in their beliefs—giving parents a decade to mold the learning process, so that it decreases racial bias and improves cultural understanding."
Read more: Talking to Children About Racial Bias, Ashaunta Anderson, MD, MPH, MSHS, FAAP & Jacqueline Dougé, MD, MPH, FAAP, healthychildren.org
Articles to Start With
"'There is no in-between safe space of 'not racist,'' Kendi continues. 'The claim of 'not racist' neutrality is a mask for racism.' To be an anti-racist, Kendi and others say, requires an understanding of history — an understanding that racial disparities in America have their roots, not in some failing by people of color but in policies that serve to prop up white supremacy."
Read more: What it means to be anti-racist, Anna North, Vox
Silence is a powerful teacher. What you do not say carries messages that are as strong as what you do say. Regardless of your intent, the unwillingness to talk with a child openly and directly about the world sends serious, strong, and potentially hurtful messages. When adults are silent or vague about things that children are seeing and trying to understand, children absorb the emotional message that the subject is not okay to talk about. This leaves children with an undercurrent of anxiety and unease, which are the earliest lessons about bias and fear.
Read more: Conversations that Matter: Talking with Children About Big World Issues, Julie Olsen Edwards & Louise Derman-Sparks, National Association for the Education of Young Children
"'It's so important for parents to recognize there is no such thing as being colorblind and we all have biases in how we view other people. When it comes to race, the biases are often negative for brown and Black people,' Alanna Nzoma, M.D. says. And without parents guiding these conversations, other influences from media, peers and society will likely shape children's ideas about race."
Read more: Raising Race-Conscious Children: How to Talk to Kids About Race and Racism, Beata Mostafavi, University of Michigan Health
Listen
Watch
Further Reading