How Does Summer Camp Registration Work?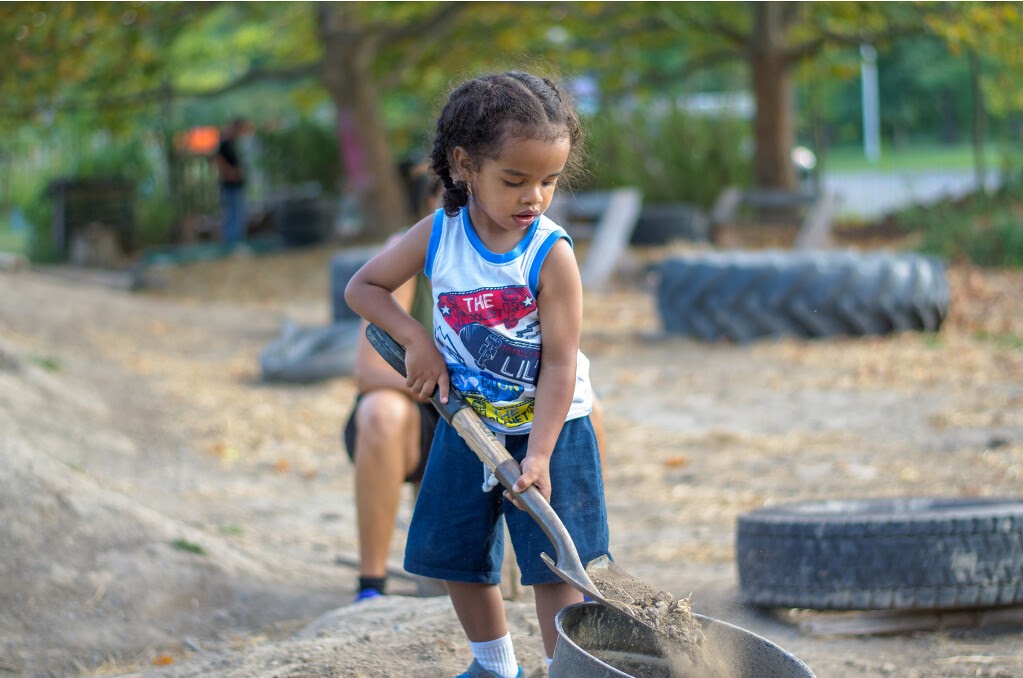 As a working parent of three school-age children I'm all too familiar with the summer child-care shuffle. I'm not one to wing it in this department so there is a spreadsheet and calendar and 16 tabs open on my laptop. There is a sticky note that reads 7/19-23. It could either mean "grandma is available" or "if I don't get into this camp my summer will most certainly be ruined." I can't remember.
Charged with coordinating Ithaca Children's Garden's summer camps, I find myself living both sides of this shuffle this time of year. Solving the sticky note mystery by night, working to fill the roughly 350 spaces in ICG camp by day. In this unique position, I'm continuously working to create as smooth a camp registration process as possible.
The system isn't perfect, but each year I feel we get closer to our goal of reducing caregivers' stress while connecting as many kids as possible to long summer days in the Garden. Last year, we piloted a lottery system and tackled the learning curve from the administrative side. It went really well. This year we're eager to launch a refined version and an even smoother process for caregivers.
So, how does registration and the lottery system work? Well for a week, March 3-10, the registration form will be available on ICG's website. Any time during that week you can log in (if you're a returner) or create an account. The form will walk you through all the info you'll need to fill out. It's the usual: contact information, info on your camper, emergency contacts, any allergies or concerns.
If you're interested in a scholarship, be sure to check that box in the registration form. It opens up some additional questions and also reduces your registration fee to $30. Registration fees get applied to your camps and if they are ever a barrier to completing the form, drop an email to register@ithacachildrensgarden.org and we will help you out.
In the form you'll rank your weeks for the lottery, 1st choice, 2nd choice, etc and also let us know if you're interested in one week of camp or two. If you're registering siblings and want them to be in the same weeks of camp, rank their preferred weeks the same. Siblings are paired together in the lottery so will always be put in the same weeks unless you let us know otherwise.
So, what about all those otherwises? That's partly why we keep the lottery form open for a week. If you get stuck, have a question, or need some clarification or reassurance, please get in touch. Our staff are still working remotely so email is the most efficient. Register@ithacachildrensgarden.org is the best address to use. Most of the time we can help you out via email but if you prefer to talk by phone, include your number and the best times to call and we'll give you a ring. We'll be checking often that week and aim to get you an answer within 24 hours, most likely much sooner.
At 12:01am on March 11th, the form will go offline for a week. This lets us process the lottery. We use a random number generator to assign lottery numbers. If you register siblings, the sibling with the lower (aka better) lottery number will absorb any other siblings and all will be processed together. We run through all the registrations and give as many campers as possible one week of camp before running a second round to assign second weeks to campers that expressed interest.
Late in the day on March 17th you'll receive an email from register@ithacachildrensgarden.org letting you know your camps. When you log into the registration form again you'll be able to see the camps in your cart. If you applied for a scholarship, it will be included as well.
Then it's your turn. Families have one week to finalize their camp choices. If all looks good in your cart, proceed to check out, set up a payment plan or pay in full, and you're all set.
If something is amiss, you got into two camps but now just want one, or the scholarship applied won't work for your family, reach out. Again register@ithacachildrensgarden.org will get you in touch with us fast and we'll aim to get things sorted asap.
If we don't hear from you before the week is up you'll get a reminder email (we know life gets hectic). After all the dust has settled, the registration form will open again with any spaces that remain. At that point camps will be available first come, first serve.
Then we wait…for sunny days and friendly chickens and pools of glorious mud.
Someone asked me yesterday if I could give caregivers 5 tips for camp registration, what would they be. After sleeping on it, I had 18 tips, but here are the top 5:
Ask your child what camp themes they are most excited about. Use their input when you rank the camp choices.
Reach out if something is confusing or you get stuck. Add register@ithacachildrensgarden.org to your address book to ensure emails come to your inbox.
The scholarship policy is real. If you need a scholarship, apply for one. If the scholarship award we add to your cart does not make camp possible, let us know. We want your child at camp and will help make that happen.
If you have a concern, we want to hear from you. Whether it be about the registration process or support your child might need at camp.
Remember you can log into the registration at any point this spring and see the camps you're in and your payment plan progress. You can also update info like approved pickup people, allergies, and emergency contacts right in the form.