Welcome Back Erin Marteal, ICG's New Development Director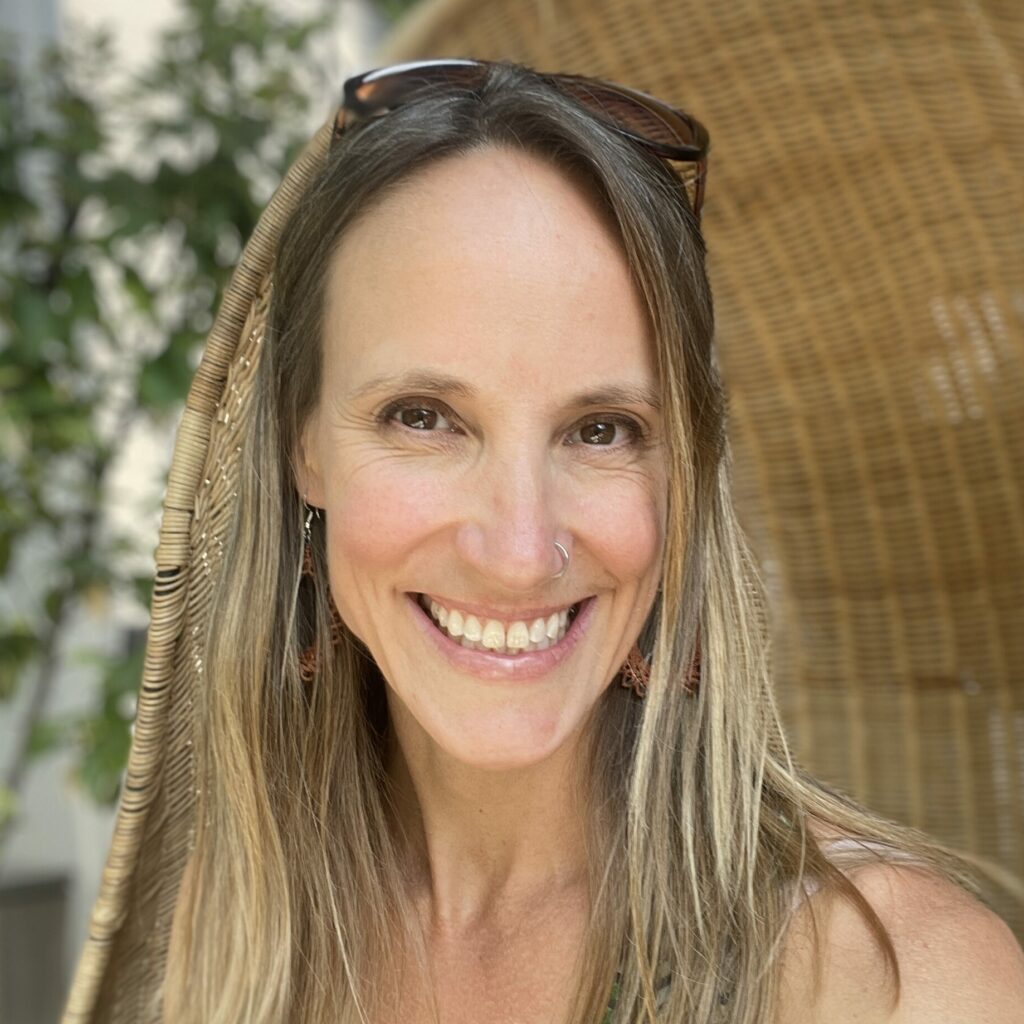 Just as nature's cycles bring renewal and growth, Erin Marteal (she/her) has returned to Ithaca Children's Garden as Development Director, infusing the ICG team with her wisdom of experience and the excitement of new beginnings. (Erin served as Executive Director from 2011-2022).
"This is going to be fun!" said Erin, who starts her new role as ICG's Development Director tomorrow, September 4. In describing what she's looking forward to in this role, Erin said, "Helping raise lots of support for ICG so that the Garden can continue its exceptional work delivering on a critical mission has me most fired up. Giving is life changing work, and I want to help donors see how they change the world through their philanthropic giving. Also, I believe strongly that giving should be rewarding, impactful, and joyful. I hope donors will feel all of those things as they advance equitable access to nature through giving to ICG."
Erin's unique perspective is drawn in part from the activities she enjoys when she's not working: traveling, learning, and building meaningful relationships. She attributes these interests to her childhood. "I grew up with a single mom, and to make extra money, she rented out rooms in our house to exchange students visiting from abroad to study English. I think that experience of meeting so many different people, sharing meals, time, and conversations across cultures, gave me a unique foundation for connecting across differences. From an early age, I could also see how people from around the globe are much more similar than we are different – regardless of how different our language, religion, ethnicities, and countries of origin may appear."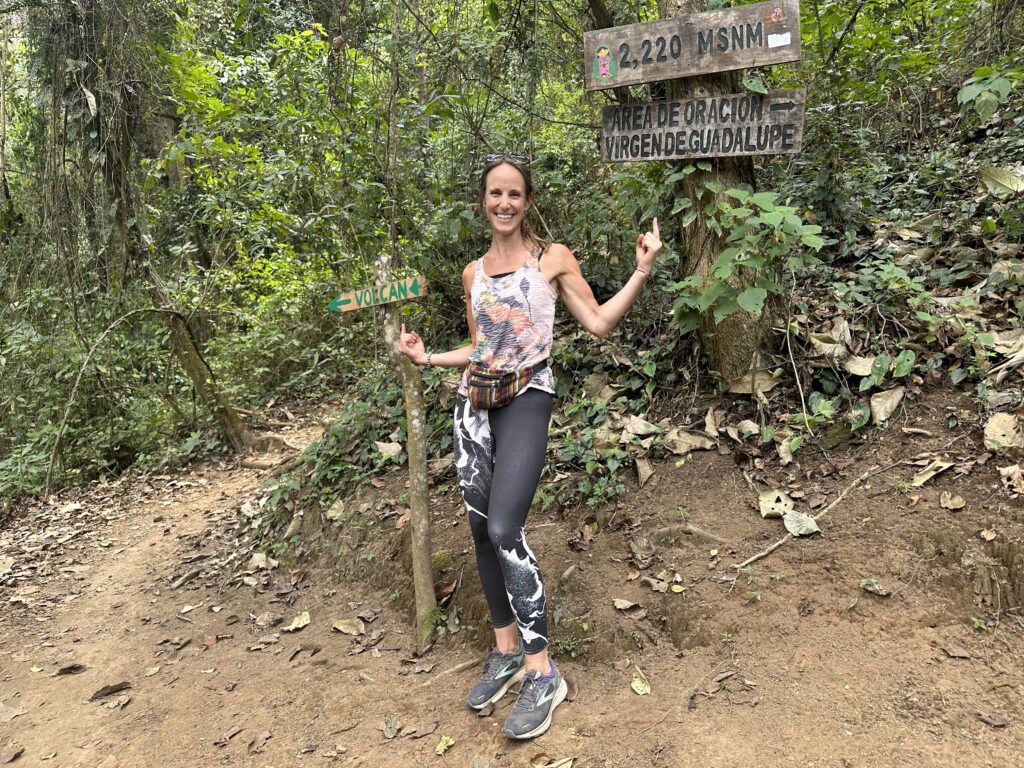 Through travel of her own as a young adult, Erin further developed an appreciation for hospitality, caring for others, and the importance of challenging societal and cultural norms.
In particular, three pivotal experiences influenced Erin's commitment to making the world a better place through nature connection:
First, I grew up with tremendous freedom to roam the neighborhood, well beyond the watchful eye of any adult. That translated to running with a pack of neighborhood kids up and down the street, playing pickup kickball, wading through the creek hunting for frogs and crayfish, and crawling belly first through the sewer system, trying to work from the mouth of the stormwater drain back to the manholes on our street. Lots of lessons were gifted to me through these years, including the lesson of poison ivy which apparently I needed to learn over and over again.

Secondly, I went out to Glacier National Park in Montana to work for a summer in college. I waited tables and worked as many double shifts as I could so I could take long weekends to backpack through the park. Sleeping with cougars (i.e. waking to their footprints outside my tent), sleeping under the stars with breathtaking nightly views of the Milky Way, hiking with grizzlies, and pushing all my edges (mentally and physically) in the outdoors was pivotal to my evolving sense of self, and my wonder and awe at the world.

Third, in my junior year of undergraduate school, I was so fortunate that with the support of several scholarships, I spent 9 months traveling to 5 countries: England, Turkey, India, Thailand, and Mexico, through Bard College's International Honors Program studying Global Ecology. On this journey, I saw up close some of the devastating affects of globalization on indigenous cultures and the physical environment in many regions around the globe. I decided on that trip to leverage my unique passions and skills however I could to help people and the environment. As a gardener and lover of the outdoors, I decided to focus on how to help people experience the blessing of connecting genuinely to nature, so we can all build that unique relationship that demands we care for our planet.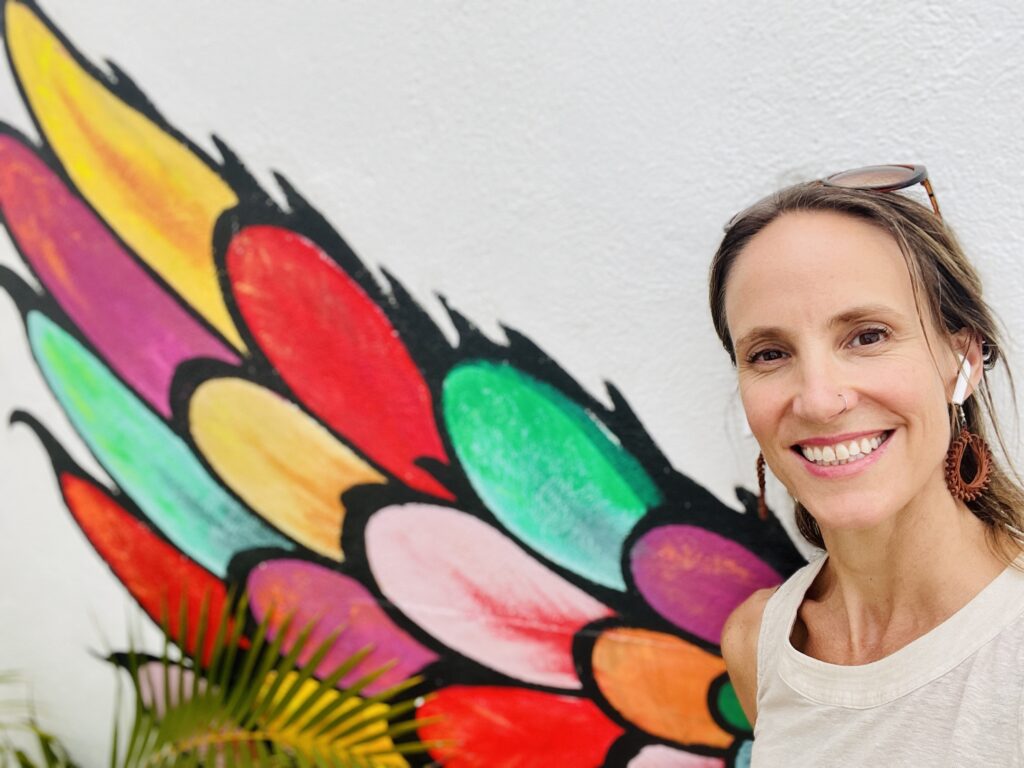 Erin enjoys a wide variety of physical activities and values learning from and with others. She's (slowly) learning Spanish and loves Latin dancing, especially salsa and bachata. Mornings in Ithaca often start with a Cascadilla Gorge walk, and she tries hard to look for the joy and beauty in every day, especially when nothing seems to be going right. "We almost always find what we are looking for," she says. Erin is endlessly inspired by her two grown children, Miles and Galen. 
We're so excited to welcome back Erin, witness her growth in this new role, and see how her unique contributions will enrich our shared landscape and community.
Please welcome Erin by sharing this post!