A Conversation with Carolyn Finney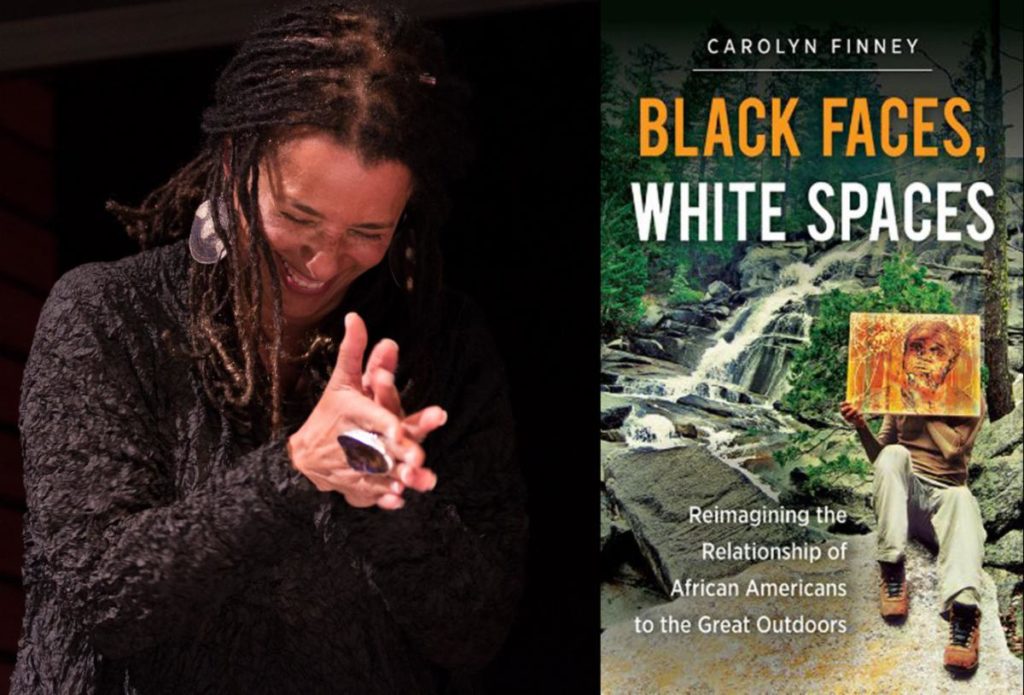 2020 Vision, A Black Walden Pond & Other Musings 
Thursday, February 25, 2021 at 6:00pm to 7:30pm 
Virtual Event, free;
Author of "Black Faces, White Spaces: Reimagining the Relationship of African Americans to the Great Outdoors," Dr. Carolyn Finney, shared her work on African Americans and environmental issues to consider this moment of racial reckoning and the creative responses to environmental and social challenges that are emerging.   
Christian Cooper.  George Floyd. Removal of Confederate Statues.  Renaming of institutions.  Reparations.  Systemic Racism.  John Muir?  What does "environment" have to do with it?  How do we meet this moment? Drawing from her book, her relationships "in the field", her lived experience, and this moment of reckoning, Dr. Finney explored the complexities and contradictions of American history as it relates to green space, race and the power to shape the places we live in our own image. By engaging in "green" conversations with Black people from around the country, Dr. Finney considers the power of resistance and resilience in the emergence of creative responses to environmental and social challenges in our cities and beyond.
Dr. Finney delivered Cornell Botanic Gardens' Class of 1945 lecture in partnership with Ithaca Children's Garden, The Learning Farm, U.S. Fish & Wildlife Service-New York Field Office, and the Finger Lakes Land Trust.Additional support provided by: Finger Lakes Land Access, Reconciliation and Reparations Working Group, Discover Cayuga Lake, Groundswell Center for Local Food and Farming, Youth Farm Project, Southside Community Center, Black Hands Universal, No Mas Lagrimas, Traditional Center for Indigenous Knowledge & Healing, Gayogo̱hó:nǫ' People of the Finger Lakes, Tendrel Farm Collective, ARDM Enterprises, Ultimate Reentry Opportunity Initiative, and Cornell Outdoor Education on February 25th 2021, and in a private community panel on February 26th.