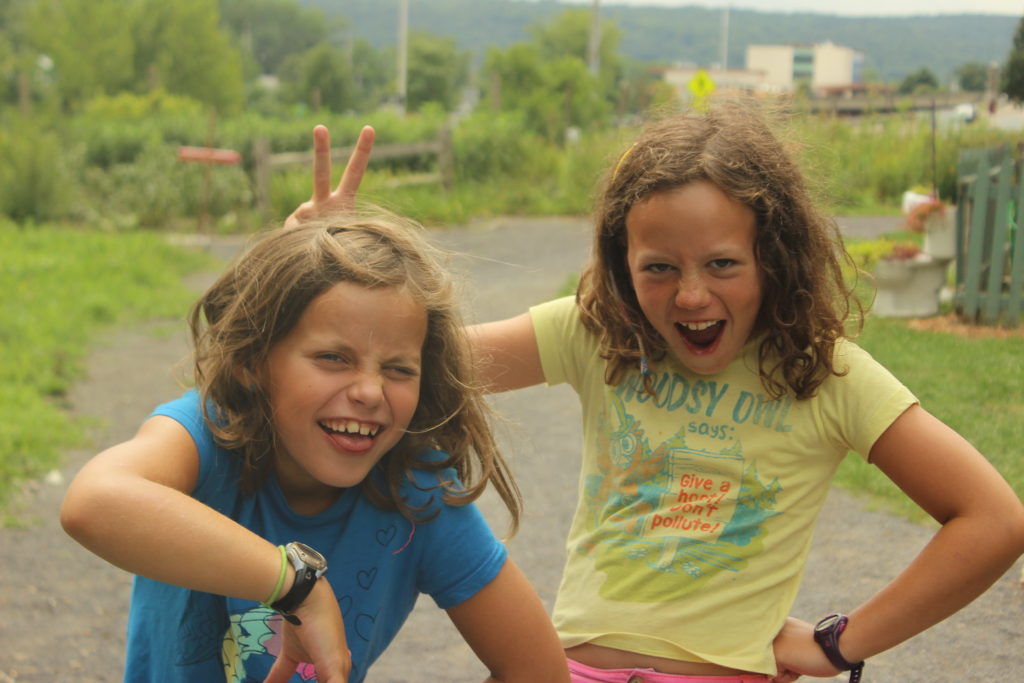 Here we are, deep in February snow and dreaming of summer camp at Ithaca Children's Garden. It's a familiar feeling. It's what we've done every February for the last 9 years. This year however, that dreaming is just a little sweeter.
So much has changed since we last welcomed children, bright and early, on an already hot day with the promise of play, relaxation, learning, and friendship. And although we anticipate a lot of changes in the way summer camp happens this year, preserving that promise is our priority.
There will be masks and cohorts and drop off and pick up will look a little different. Our camp will be smaller and the rhythm of the day may change a bit. However, the magic is still there. There's still adventure and silliness, curiosity and quiet moments. There are still chickens to visit, forts to build, beans to taste, flowers to pick, and butterflies to chase.
A smaller program means just Acorns (ages 3-5) and Willows (ages 6-10) at camp this summer. With fewer spaces, we're limiting each child to two weeks of camp. The lottery registration launched last year will remain and families will have a week, March 3-10 to enter the lottery with their camp choices. By the end of the day on March 17th families will be notified of their camp weeks. As always, scholarships are available. ICG's policy is that program fees should never be a barrier to participation.
Information about camp weeks, themes, and registration dates are available on the ICG website. The page is updated weekly so check back often. If you have any questions about summer camp at Ithaca Children's Garden, the registration process, or scholarships please reach out to register@ithacachildrensgarden.org.
Registration Information:
Camp lottery registration: March 3-10
Families notified of camp weeks: March 17
Deadline to confirm camp weeks: March 24
Remaining spaces available, first come first serve: April 5
Camp weeks (dates and themes), fees, and additional info available: