Let's Get Through This Together!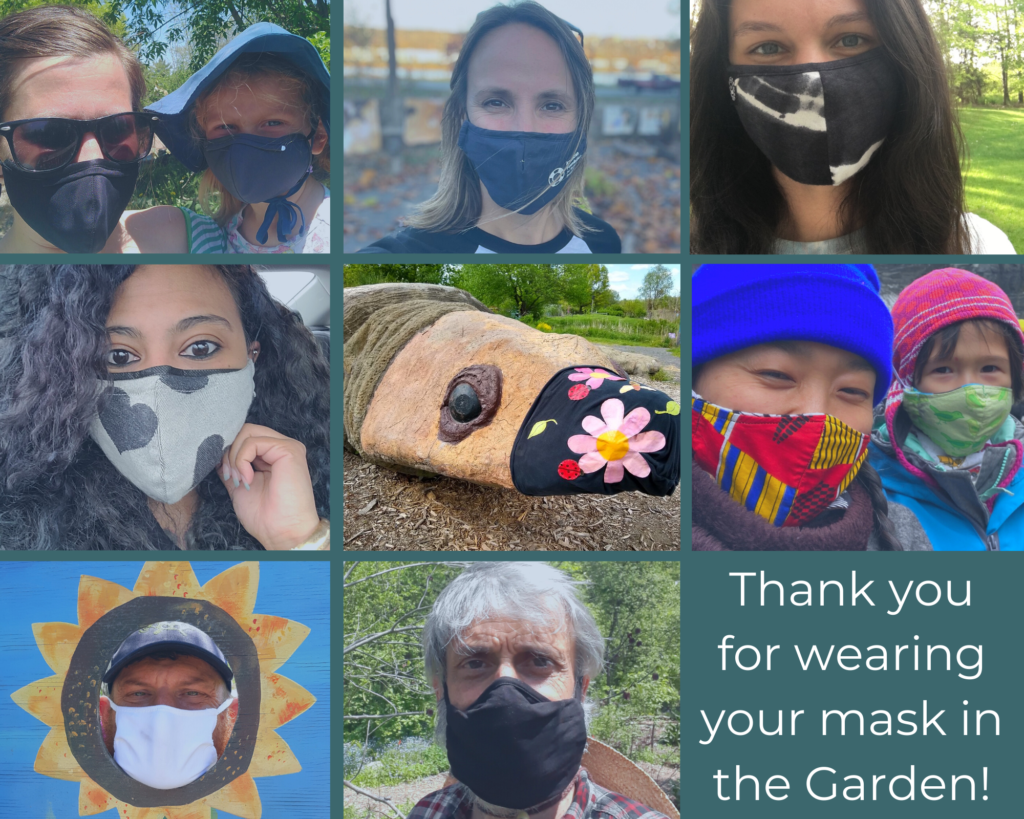 We are all so excited to see the CDC roll back some of its mask mandates for vaccinated individuals. Like so many of you, we look forward to enjoying the summer with those we've missed the last year.

We would like to remind you that our beloved giantess Gaia, and each of our youngest Garden visitors, are not yet able to be vaccinated.
We ask that you continue to wear your mask, follow the guidelines we've posted on our website as well as in each Garden zone, and regularly utilize our hand washing stations during your visit, to keep them and many others unable to receive a vaccination safe.

The team at Ithaca Children's Garden will be continuing to mask up as well, and we appreciate your support in seeing this pandemic all the way through.