Volunteer Spotlight: Peggy Arcadi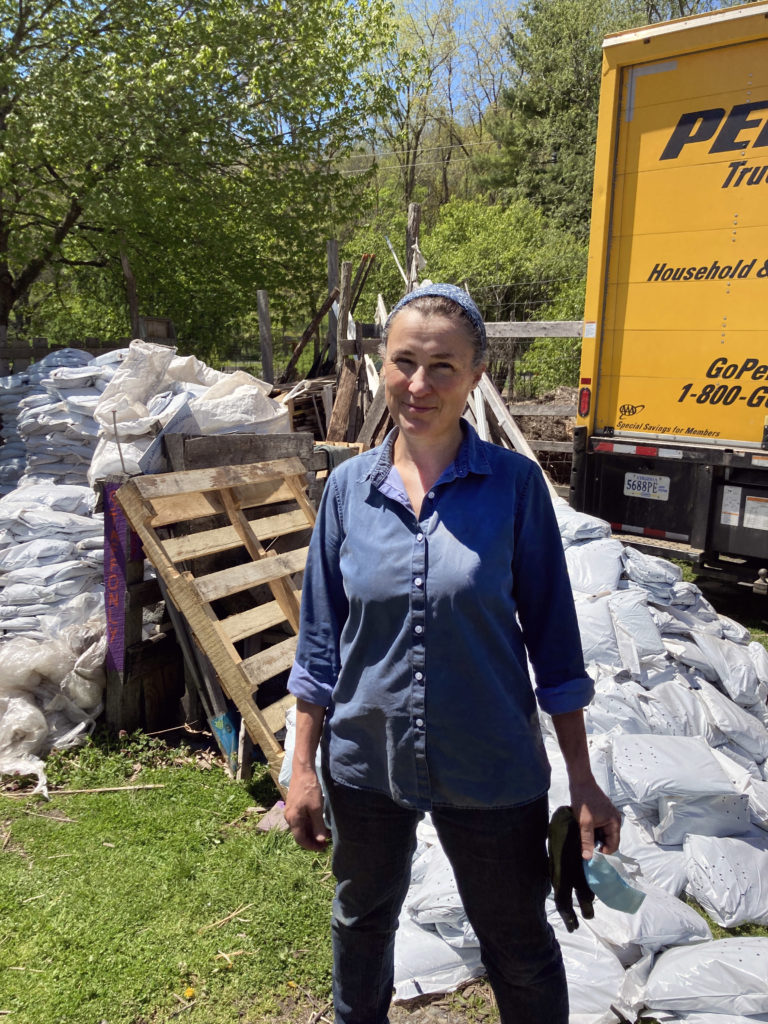 How did you come to volunteer at ICG?
I was looking for a volunteer opportunity that would combine my love of gardening and the outdoors with service to the community.
Why do you volunteer at ICG?
The first time I saw children running to grab watering cans off the post and fill them, tiptoeing into the chicken house to look for eggs, and tackling their own work in the Anarchy Zone, I knew it would be a great place to spend more time, especially because it's been created with kids at the center and is open to all.

What do you do as a volunteer in the Garden?
I started out helping to get the garden beds ready for the season, and spend time there each week weeding or doing whatever else needs to be done, under Jason's very welcoming direction. I'm also starting to help with a guide for docents, to introduce visitors to all of the special areas in the Garden and its mission in the community.
What is your favorite aspect or area of the Garden?
There's a moment late in the afternoon, in summer, when the flowers are in bloom, the bees are humming around, and you can hear children shouting from all corners of the garden. It's pretty magical.
What is your favorite Garden memory?
A recent favorite memory is when I watched a child of about two squatting on a dock, transfixed by something in the water. He stared for a long time, pointed into the water and exclaimed, then looked up at his mother and smiled.
If you could tell someone one thing about the Garden, what would it be?
People go by the Garden all the time, without knowing what's behind the fence. Come inside and see.