What's growing in the Garden this Fall?
by Jason McClevish
Undoubtedly, the Garden is always bustling with activity. But what unfolds day-to-day that we might not witness? Jason McClevish brings it all into focus, ensuring we all can enjoy the Garden's lush vitality, even when we're away from Ithaca Children's Garden this fall.
Summer has certainly lingered this time around.
The persistent warmth and dryness have allowed zucchini and squashes to live out their full, long lives, delaying the now all-too-thriving powdery mildew that will help them return to the soil.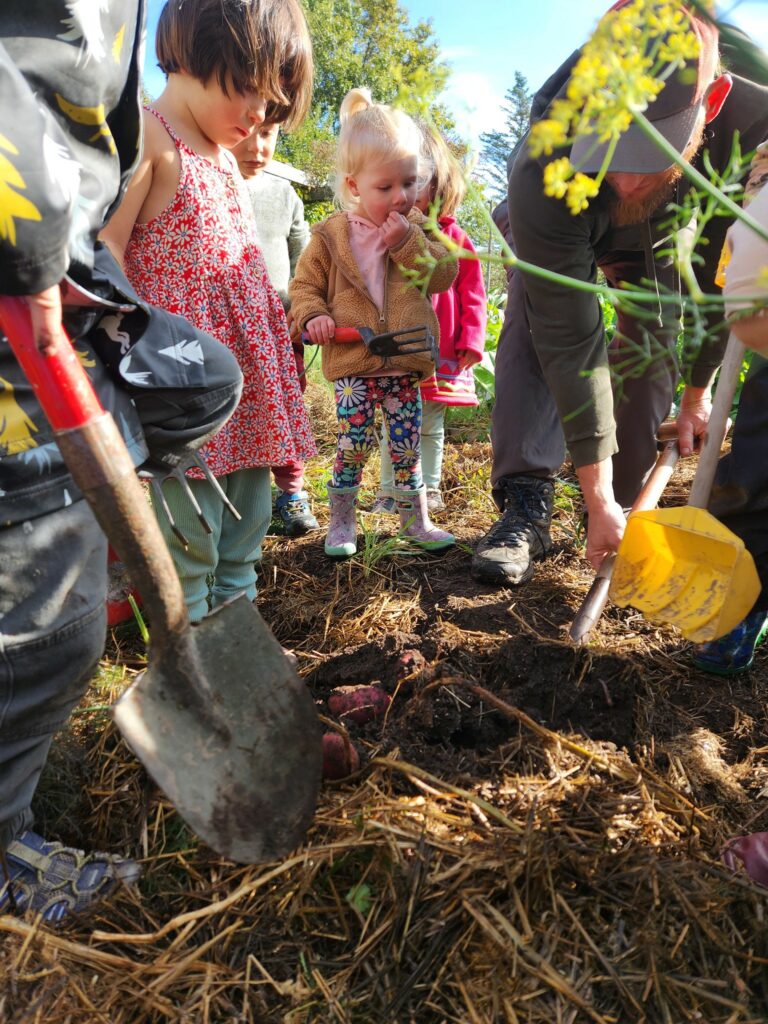 The Malabar spinach, grown from 'volunteer' seed (dropped last year), has survived several nibbles from local deer to produce flowers and seed to do it all again next year! Potatoes have been harvested by PNE (and were also planted by them).
Still, flowers are blooming—calendula, marigold, rose, sweet potato, autumn sedum, and lettuce (yes, lettuce flowers), to name a few. Experiencing the fall colors while still feeling the sun's rays and with warm fingers, this year is being kind to those fellow grasshopper beings who are racing to get everything 'just so' for wintertime—whether it's throwing seeds, collecting acorns, or creating heartwarming memories to keep us cozy when the ice comes.
Local school volunteers, including those from IC, have lent their hands on two weekends this month, with more—and some returning—supporters coming back to assist with the Scarecrow Jubilee. The LACS projects group has also been joining us weekly throughout the fall. These many hands have been immensely helpful in clearing and tucking the beds in for a winter rest.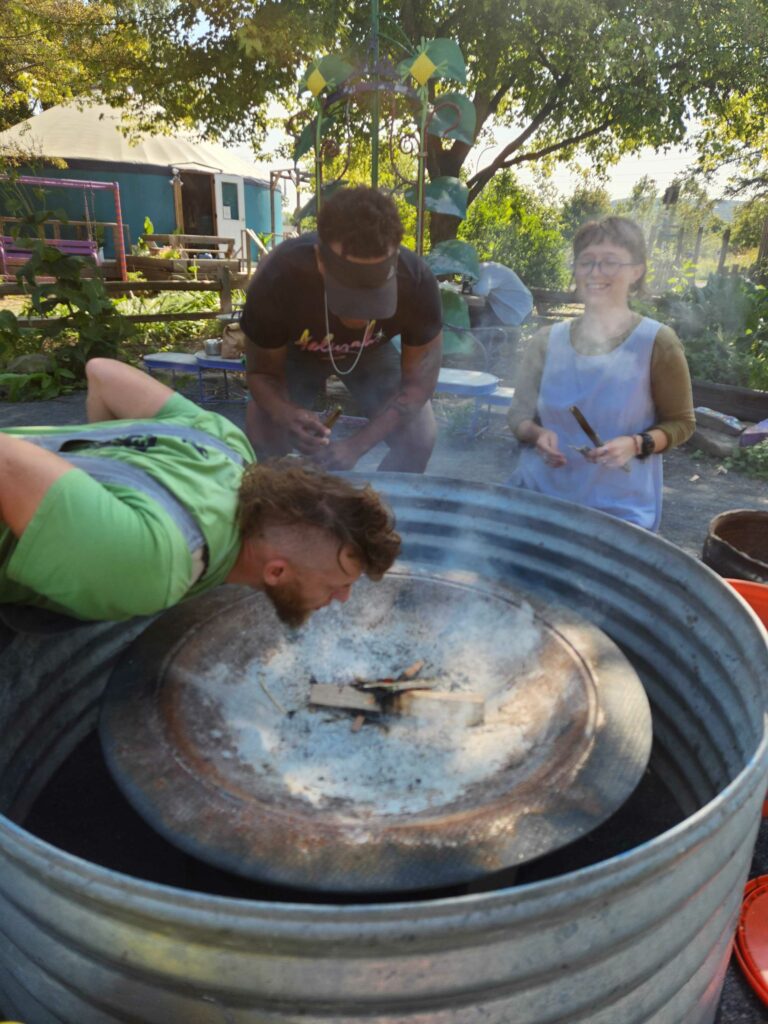 In a staff intro to fire-making—covering supplies and safety—we had a quick refresher on how to start, maintain safety, and extinguish a fire. It was super fun and reassuring to have a solid pile of firewood and the know-how to use it.
A special thanks to Jeanne Grace and her city crew for all the TLC in the form of endless wood chips and assistance in keeping the kiddos warm by the fire with firewood.