Celebrate Grandparents Day with ICG
A Free Day Out and Itinerary for Ithaca Children's Garden!
Are you a grandparent looking for the perfect place to spend a memorable day with your beloved grandchildren this Grandparents Day, Sunday, September 10? Ithaca Children's Garden invites you to make this your destination! This beautiful Garden offers many choices to tailor your experience just how you like it. Here's a customizable itinerary that will make your visit enjoyable and hassle-free, ensuring a memorable celebration on Grandparents' Day:
1. Meet Gaia the Turtle Giantess: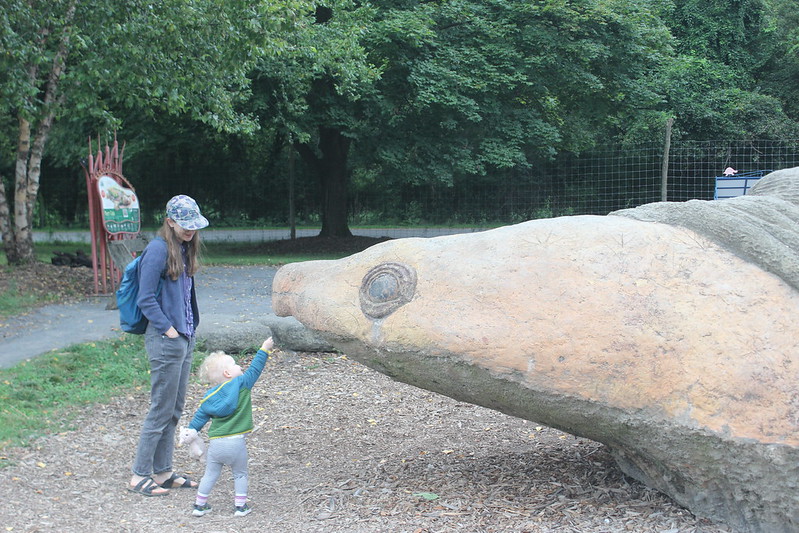 Take a stroll to visit Gaia the Turtle Giantess, the captivating larger-than-life centerpiece of the Garden. This remarkable sculpture is sure to spark wonder among both young and young-at-heart visitors. Plus, there are many great photo opportunities with Gaia (who is quite photogenic.)
2. Relax and Unwind at the Garden Benches: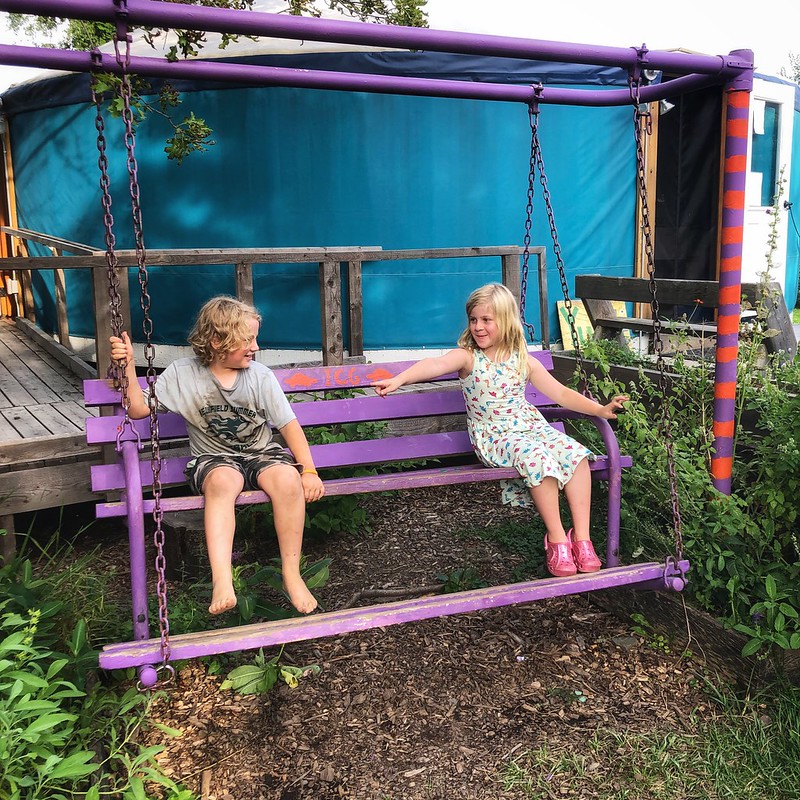 ICG offers plenty of benches throughout the Garden for you to find your perfect spot. Enjoy the birds, relax in nature's tranquility, and be amazed watching your grandchildren explore, discover, and play. Or, if you're on a solo adventure, take a moment to sit, unwind, and delight in the natural beauty around you.
3. Enjoy a Scenic Picnic (Remember, Carry In, Carry Out):
Get fresh air while enjoying an outdoor picnic surrounded by lush greenery. Pack a nutritious picnic and use ICG's inviting benches and picnic tables. Be sure to pack out your own waste, although you can add your fruit peels to ICG's compost bin by Cluckingham Palace.
4. Take a Leisurely Walk Around the Garden:
Explore the Garden at your own pace. Stroll along the winding paths, discover charming nooks, and take in the themed gardens, wetlands, and art installations throughout the Garden.
5. Cherish Nature's Beauty and Learn Anew: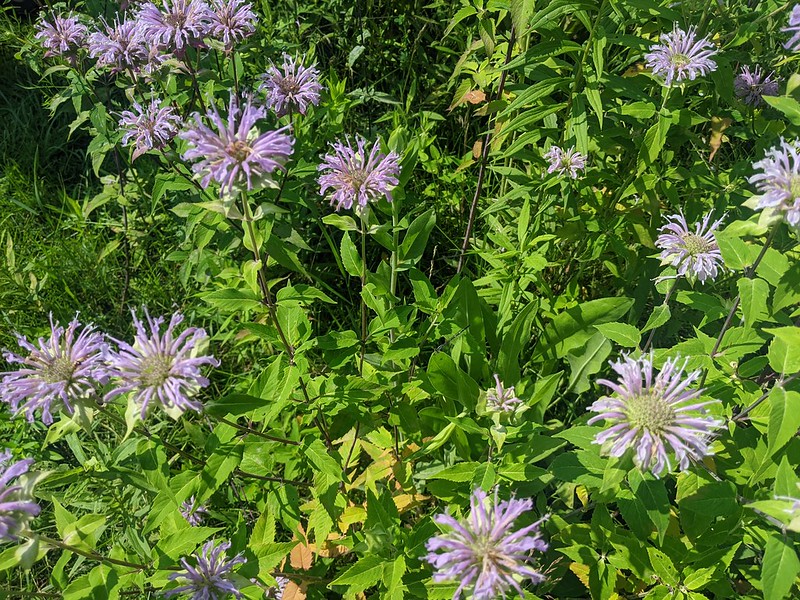 Allow yourself and your companions to marvel at the Garden's beauty. Take the time to observe the various plants, flowers, and wildlife that call the Garden home. (Please feel free to share your insights with ICG when you tag us on Instagram or Facebook!)
6. Bring Your Four-Legged Friends (on Leashes!):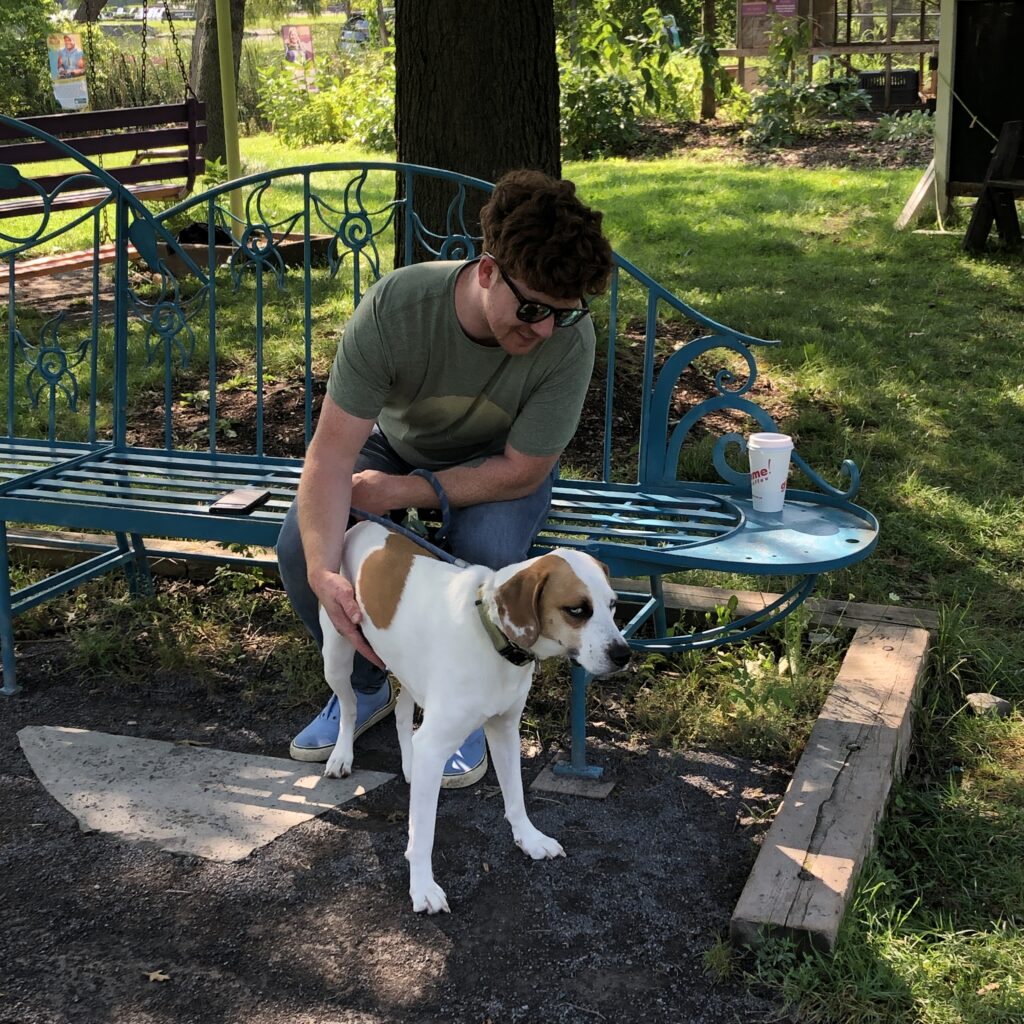 If you're a dog lover, rejoice! ICG is a dog-friendly destination, and well-behaved dogs on leashes are welcome, enabling you to share the joy of exploring the outdoors with your furry companions.
Ensure sure the Garden stays clean and fun for everyone by observing the following guidelines:
Make sure your dog is friendly with other dogs and people.
Keep your dog leashed at all times.
Pick up after your dog and keep Fido out of the Vegetable Garden and away from the chickens and bunnies who are frightened easily by 4-legged friends.
PLUS, here are 4 quick reasons you will have a hassle-free visit to the Garden with your grandparents:
1. Handicapped Accessible:
ICG is generally ADA accessible, ensuring everyone can enjoy the Garden's wonders without barriers. However, there are areas of the Garden that are harder to access. If you require mobility support, please reach out! We have a golf cart specifically available to assist with mobility support for our guests.(Contact Richard Lansdowne, Operations Manager, at info@ithacachildrensgarden.org).
2. Gender-Neutral Bathrooms:
Restrooms at ICG are gender-neutral, providing convenience and inclusivity for all visitors. We offer an ADA porta potty and the nearby Cass Park restrooms are open as well.
3. Ample Parking:
ICG offers free parking, making it easy for you to access the Garden without any hassle.
4. Free Admission:
Ready for the cherry on top? Admission to Ithaca Children's Garden is entirely free! Enjoy the beauty of nature without worrying about entrance fees. (However there is a gold donation tube right inside the main entrance and we always appreciate visitor support to keep ICG open, operational, and welcoming all year round.)
Ithaca Children's Garden offers an unparalleled blend of serenity, interactive experiences, and accessibility for seniors and their friends and family. Customize your day according to your preferences, and relish the freedom to explore, relax, and engage with your grandchildren in nature in the heart of Ithaca.
How did you spend your special day at ICG? Share it with us using #ithacachildrensgarden on Instagram or tagging us on Facebook.